Twenty Year Anniversary
by Gingersnap | damian-lewis.com | August 29, 2021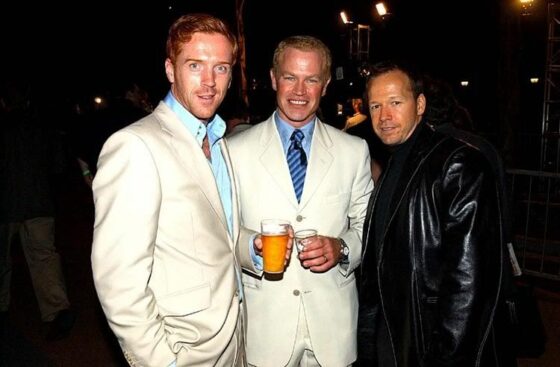 Twenty years ago today, Band of Brothers premiered at the Hollywood Bowl in Los Angeles on August 29, 2001. Here is Damian Lewis, Donnie Wahlberg and Neal McDonough arriving at the event.
Band of Brothers continues to be remembered as a remarkably accurate portrayal of a US parachute infantry company in the European Theater during the Second World War. Damian played U.S. Army Major Richard Winters in the HBO miniseries. Currahee!
View more photos of the premiere below, and visit this link here to see all photo albums related to Band of Brothers.