Damian Will Read Poetry at Hay Festival 2022
by Damianista | damian-lewis.com | April 5, 2022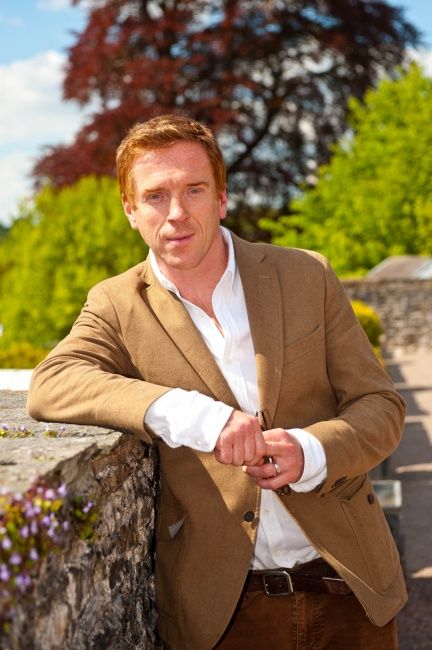 UPDATE May 28, 2022 – Damian is no longer part of the line-up due to conflict in scheduling.
The Hay Festival is coming back as an in-person event for the first time in three years! This is the 35th spring edition of the festival in Hay-on-Wye. They have announced their 2022 spring line-up with more than 500 in-person events and there will be a feast of  talks, music, comedy, lectures, poetry and more from Thursday, May 26 to Sunday, June 5.
Damian is joining an all-star cast for event 102 A Poet for Every Day of the Year organized by Allie Esiri. The event will take place at he Baillie Gilford Stage in the afternoon on May 29 Sunday. Damian, along with other stars David Harewood, Stephen Fry,  Simone Kirby, Theresa Lola, Lesley Sharp and Lemn Sissay will read selections from Esiri's latest and wonderful anthology at the festival. Poet Inua Ellams will also attend the poetry reading. Others in attending Hay Festival range from Benedict Cumberbath and Minnie Driver to Hilary Clinton!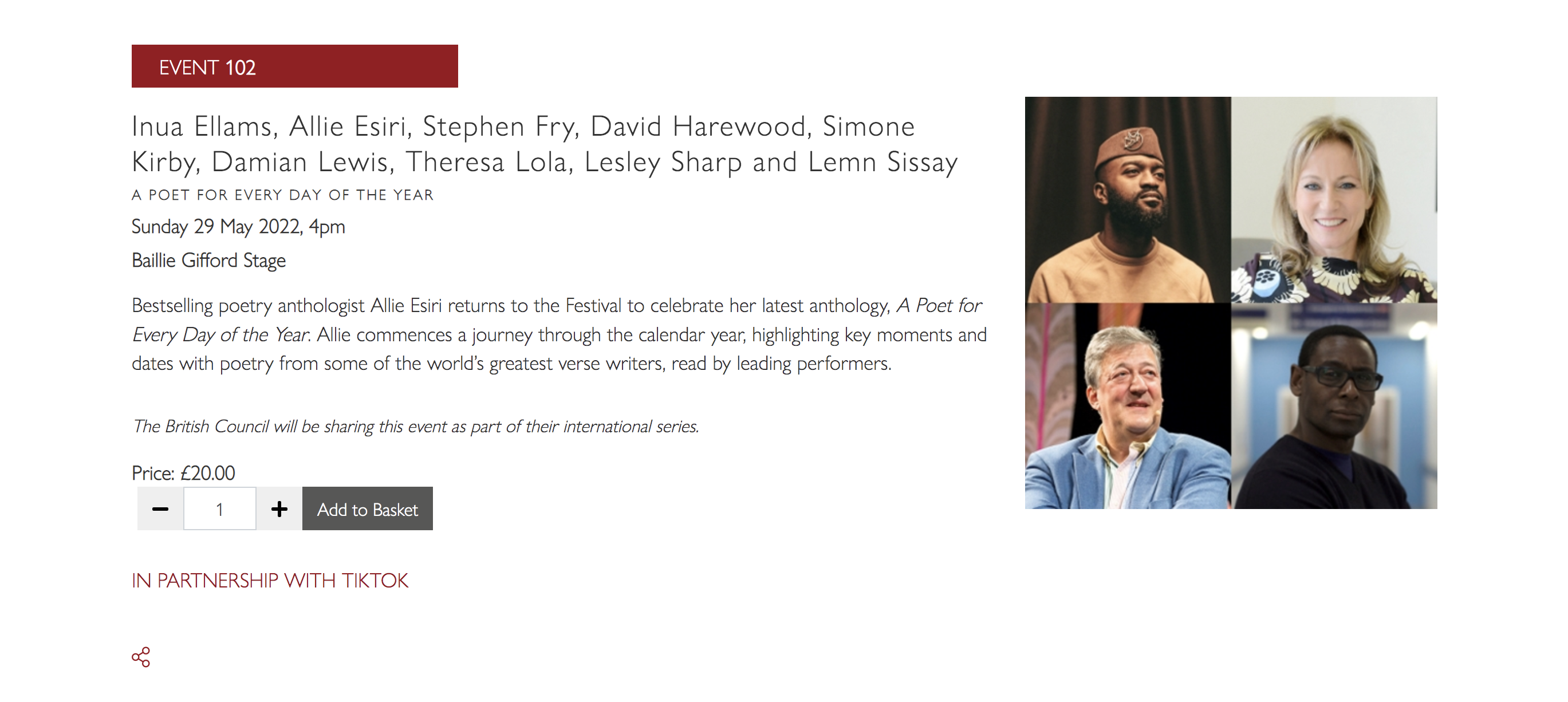 Let me note that Damian is not a stranger to the festival. He and Helen read romantic poetry at the festival as part of Josephine Hart Poetry Hour on May 29, 2013 and we have an audio recording thanks to a fan. ENJOY!
You can see the the full festival program at hayfestival.org/wales or call 01497 822 629. Public booking opens at noon on Friday, April 8.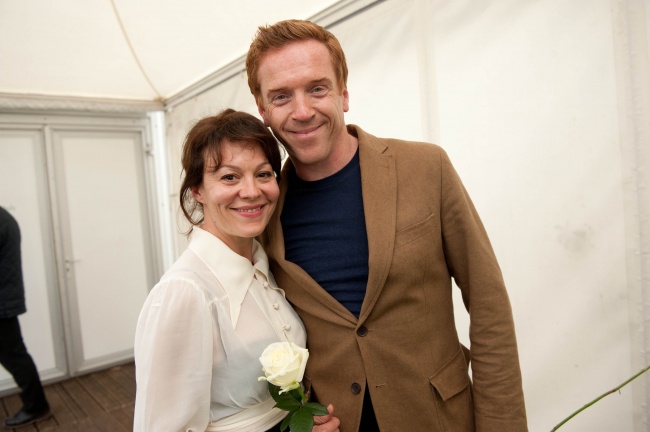 Damian and Helen read poems at Hay Festival back in 2013
Secondary Source: Wales Online