Using 2 Wheels to Keep the Memory of Hugo Yaxley & Aunty Helen Alive
by Gingersnap | damian-lewis.com | June 2, 2022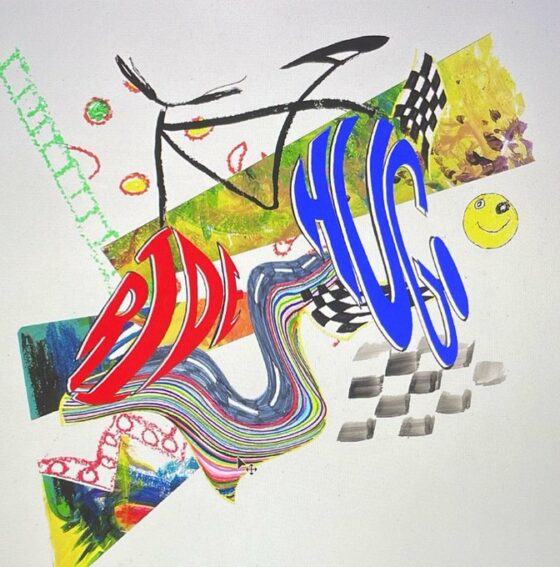 Hugo Yaxley is the nephew of Damian Lewis and Helen McCrory and the Ride4Hugo bicycle event was organized in memory of Hugo and Helen.  The Ride Campaign aims to raise money and awareness for four charities that played a big part in Hugo and Helen's lives. In 2021 Ride4Hugo raised over £97,000 and they are back for 2022 with three big challenges to continue raising money for Sir HvH Arts Foundation, Place2Be, Dorset and Somerset Air Ambulance (DSAA) and Hampshire and Isle of Wight Air Ambulance.
Please donate here to add to their collection pot! Visit their Instagram story here.
Challenges:
On May 1, 2022, two of Hugo's school friends, Harry Dayus and James Gilroy ran the Birmingham Half-Marathon.
Then on June 5, 2022 – the last day of the Queen's Platinum Jubilee bank holiday weekend – friends and family of Hugo and Helen will be doing a bike ride (48 or 101km) through the beauty Wiltshire countryside. According to HvH Arts Foundation Instagram account, Damian will be there in support of the event.
Finally, in July 2022, Hugo's brother and Helen's nephew, Tom, will be riding over 2,100km and climbing over 22,000m from The National Theatre in London to the Plaza Mayor in Madrid.
Ride4Hugo's Charity Partners:
HVH Arts – Helen was the patron of HvH Arts. HvH works with young people providing them with the inspiration and tools to develop lifelong artistic passions.
Place2Be – Mental health was something that was very close to Hugo, he battled through is own issues and not only came out stronger but set about raising awareness and money for this issue.
Dorset and Somerset Air Ambulance (DSAA) – It is thanks to the amazing work of the crew of Dorset & Somerset Air Ambulance that Hugo's parents got a chance to say goodbye to him. They rely solely on public contributions, at £3,000 a mission they need everything they can get to keep flying and saving lives.
Hampshire & Isle of Wight Air Ambulance – It is thanks to the incredible work of Hampshire & Isle of Wight Air Ambulance that Minna (Hugo's girlfriend) not only survived the car accident but has no life changing injuries. Dorset and Somerset are there when people need them the most.
The Ride4Hugo crew thanks all of you for your generous support. For more information contact the Ride4Hugo team at tom@ride4hugo.co.uk or visit their website here.