God Speed, Your Majesty
by Gingersnap | damian-lewis.com | September 8, 2022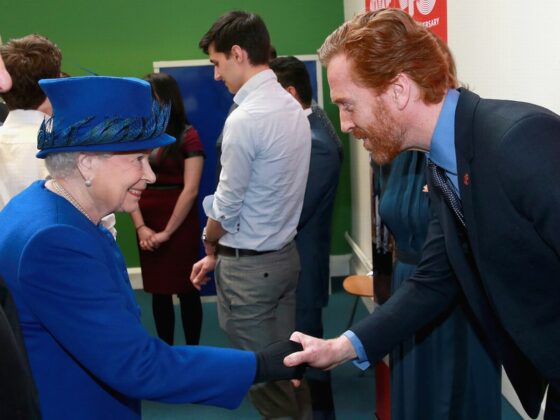 We join those around the world in mourning the loss of Her Majesty the Queen, Elizabeth II, whose strong sense of duty and dedication to public service was always an inspiration. Our deepest sympathies to the Royal Family and the people of the United Kingdom and the Commonwealth. Queen Elizabeth II was the longest-reigning British monarch, marking 70 years on the throne. Buckingham Palace confirmed she passed away at the Royal residence of Balmoral Castle in Aberdeenshire, Scotland on Thursday, September 8, 2022.
Damian has been in the presence of Queen Elizabeth II several times. He has made the Queen's birthday honors list twice now – once honored with an OBE at the 2014 investiture ceremony and soon to be honored with a CBE at the 2022 investiture ceremony – he co-hosted the Queen's Platinum Jubilee Celebration back in May of this year at Windsor Castle and provided narration for The Music of Kings and Queens album out earlier this year in celebration of her 95th birthday. Damian was once asked who his favorite member of the Royal Family was, his answer here, and he shared this memory of the Queen as well:
I loved the Queen. It's a sad day.
Sat by her side in the drawing room of the US residence once as someone played a tune from a favourite musical at the piano. She hummed, completely out of tune, turned to me with joyful eyes and said "Oh it does take me back.." RIP OUR ROCK.

— Damian Lewis (@lewis_damian) September 9, 2022
What an extraordinary act of will the Queen's life was. A total commitment to decency, duty and service to her people, reassuring us in dark times that"this too shall pass", soothing us with her words. Selfless and wise. Wondrous woman. God speed Your Majesty.

— Damian Lewis (@lewis_damian) September 9, 2022
Here is Damian with Queen Elizabeth II in photos over the years: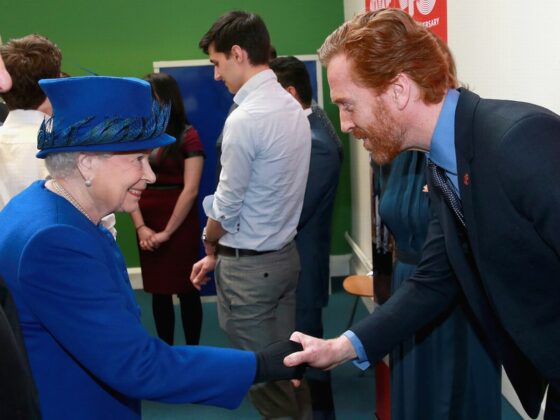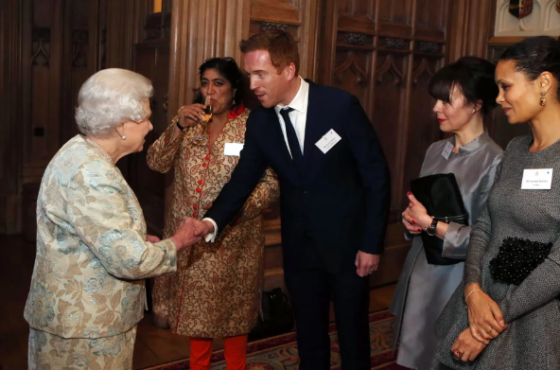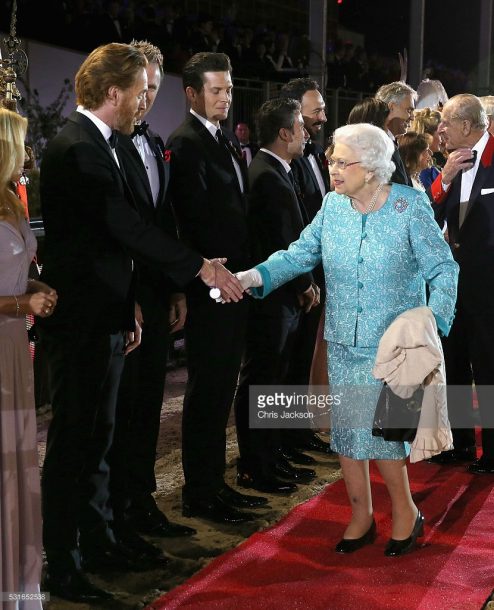 Damian also serves as Ambassador to The Prince's Trust, whom Prince Charles has now become King Charles III.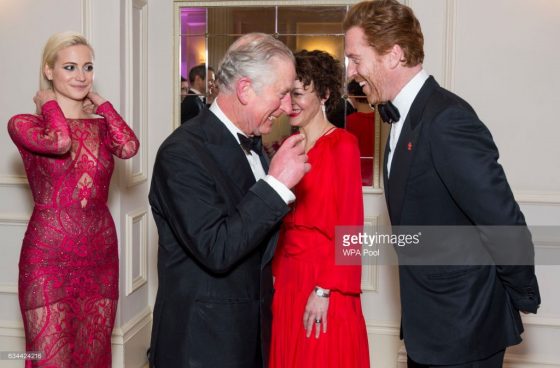 When Damian received his OBE in November, 2014 it was Prince William, Duke of Cambridge (whose title is now Prince of Wales) that gave him the award at the investiture ceremony at Buckingham Palace.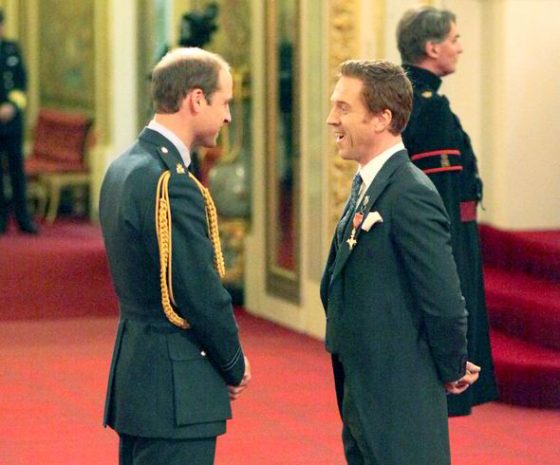 And here is Damian with Prince Harry during the 22nd Annual ICAP Charity Day to raise awareness for prostate cancer, at the offices of ICAP brokers in central London on December 3, 2014.