ITVX Update
by Gingersnap | damian-lewis.com | November 7, 2022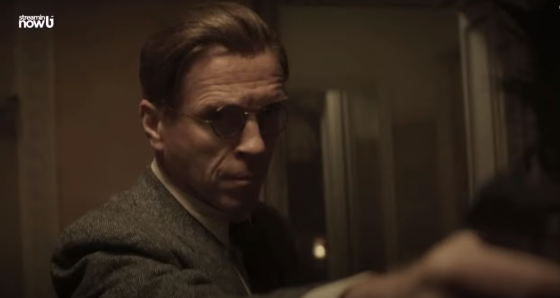 ITV have announced that new streaming service ITVX, which will replace the ITV Hub, will launch on December 8, 2022 (December 9 on BritBox Australia). ITVX-exclusive series that'll be available on launch day will include Damian Lewis and Guy Pearce starring in A Spy Among Friends, with a new show dropping every week.
ITVX will be available in a free, ad-funded version and a premium version without ads, which will include the company's BritBox streaming service. Pricing for that tier is expected to be announced at a later stage.
No official trailer just yet. Stay tuned for that!
According to The Hollywood Reporter, ITVX's inaugural commissions, which will be available on launch day, include hotly anticipated six-part Cold War drama A Spy Among Friends, starring Damian Lewis and Guy Pearce, provocative new teen drama Tell Me Everything, powerful period drama The Confessions of Frannie Langton, starring Karla-Simone Spence, Sophie Cookson and Patrick Martins, and Plebs: Soldiers of Rome, the feature-length special finale to the popular comedy series. At least one flagship show will then launch on ITVX per week going forward. Litvinenko, starring David Tennant and Mark Bonnar, will launch on Thursday Dec. 15, and high-stakes family drama Riches, starring Deborah Ayorinde and Hugh Quarshie, will launch on Dec. 22 alongside landmark natural history documentary A Year on Planet Earth, presented by Stephen Fry. Gripping four-part thriller Without Sin, starring Vicky McClure, and adrenaline-fueled new game show Loaded in Paradise will launch on Dec. 28. Nolly, Russell T Davies' upcoming drama on Crossroads' Noele Gordon, will launch in early 2023.
At launch, viewers will have access to over 10,000 hours of content in high definition, and ITVX will also drop new and exclusive programmes every week of the year. Viewers can also expect the full range of ITV drama past and present to go on the service, as well as documentaries, cult classics and hundreds of blockbuster films which will all stream for free.
More from the official press release here.
First look photos here