He's Back, Baby!
by Gingersnap | damian-lewis.com | November 7, 2022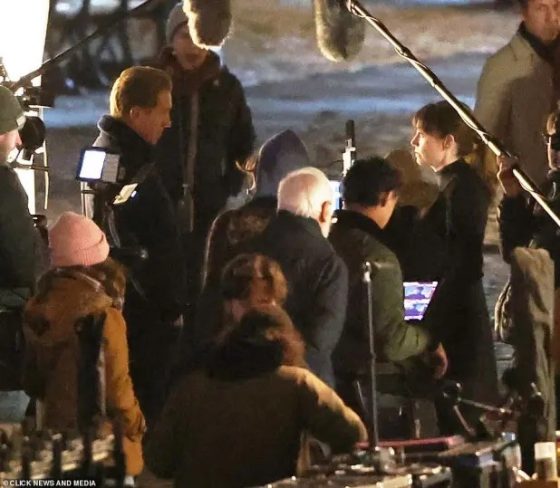 We suspected Damian could possibly be shooting a scene or two for Billions when pictures surfaced after his Halloween weekend trip to Nashville and New Orleans showing him sporting what we felt was a "Bobby Axelrod" haircut and guess we were right!
Outlets are reporting Damian was pictured reprising his role as Bobby Axelrod in Billions this past Friday evening filming outdoors at the Tower of London, a year after announcing his exit from the series. Reports say he was seen chatting with crew members and former colleagues as he filmed including, Paul Giamatti (Chuck Rhoades), Maggie Siff (Wendy Rhoades) and David Costabile (Wags). Yet no photos of Giamatti were captured.
A London Reddit user shared this: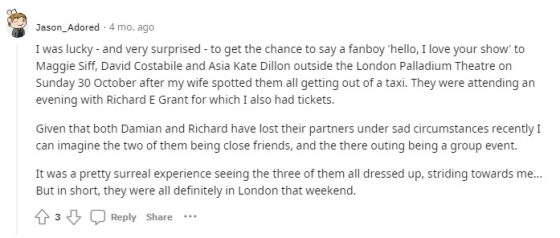 We are unsure how many episodes Damian will film, but Showtime Executive (now top Executive of Paramount Global) David Nevins told The Hollywood Reporter back in August 2022 the following about the upcoming season seven:
"Amid the war in Ukraine, Billions will have very interesting things to say about Russian oligarchs in London given the show has a particular angle on it."
And since Damian lives in London, it's only natural to suspect he would make an appearance or two.
While Damian was a guest on The Anfield Wrap podcast in June, 2022 to discuss his beloved football club LFC, he teased he could return to the show:
"You know, I mean, there's one more season, that's all I'm saying."
In an October 2021 Entertainment Weekly article, co-creator Brian Koppelman stated:
"The goodbyes on Billions and the hellos on Billions are never permanent; nothing is etched in stone. But that said, Damian's time as a regular on Billions has come to an end."
In an October 2021 New York Times article, Damian stated,
"There's an opportunity maybe for me to return. But for now, broadly speaking, Axe has been vanquished."
Based on everything we've reviewed, it seems likely Damian's Bobby Axelrod character won't be a regular and maybe not even a recurring cast member, but we can anticipate him reprising his role in certain scenes or a couple of episodes as a guest spot.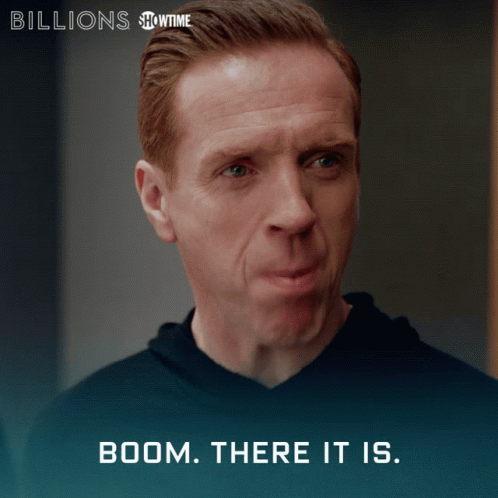 .
View more photos in our Gallery here
Source: TipBlogg
Secondary Source: Daily Mail