Brilliantly Constructed
by David Pollock | The Courier | December 10, 2022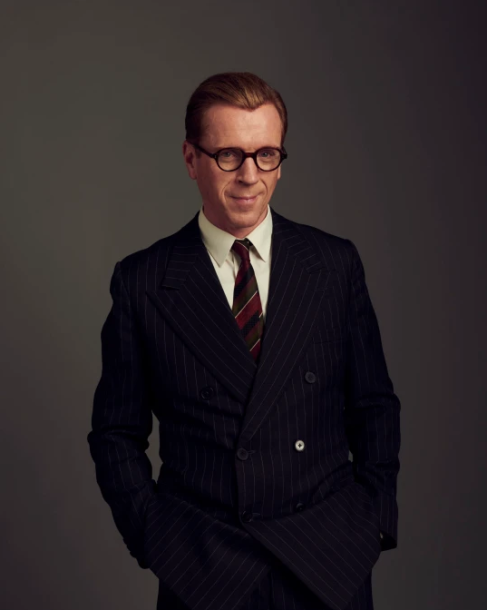 Christmas has come early for fans of high-quality British spy thrillers, with two excellent and very different espionage series now up on streaming television.
The new kid on the block is the one with the classic feel, a six-part adaptation of Ben Macintyre's 2014 book A Spy Among Friends (ITVX). Macintyre's work has been a telly flavour of this year, with the recent BBC hit SAS Rogue Heroes also adapted from one of his works.
The Kim Philby Affair
The original A Spy Among Friends was subtitled 'Kim Philby and the Great Betrayal', and it told the story – or rather, the network of stories and characters – behind the 1963 defection of high-ranking Secret Intelligence Service (SIS, now MI6) agent and Soviet spy Philby to Russia.
Adapted by writer Alex Cary and starring Guy Pearce as Philby and Damian Lewis as his friend and colleague Nicholas Elliott, the show is an account of the saga which begins in the aftermath of the spy's flight to Moscow from Beirut.
Elliott is under suspicion as an accomplice, as he was the last British agent to debrief Philby over several days in a bugged Beirut apartment.
The first episode is slow but brilliantly constructed, one of those thrillers that's so pitch-perfect in its writing that much of the tension comes in waiting for each new line of crisply-delivered dialogue. Conversations are conducted like swordfights, rather than exercises in simply filling the plotting gaps.
Plummy Old Boys
Pearce and Lewis are the kind of characters who pop up often in English spy and political thrillers, plummy old boys with expensive educations and accents to match, and a hint of troubled secrets in their background.
Lewis' charming but evasive Elliott has a moment in the theatre one night, where thoughts of his lost friend take an intriguingly romantic tone, his stuff upper lip letting slip the merest quiver.
Hugh Grant, meanwhile, needs to watch his back, because the Australian Pearce appears to have perfected his 'conflicted English chap' persona to a tee.
Yet neither of the show's stars feel like its real stars – as so often happens in any series featuring the mighty Anna Maxwell Martin, from Motherland to Line of Duty.
Steely Calm
"Mr Elliott, I completely understand why you might need a moment or two to break the ice," says her MI5 agent with steely calm during her soft interrogation of her subject, while he attempts to flirt over her Durham accent.
"But do you mind if we now consider it broken?"
A story about class as well as political conviction and betrayal is brewing.
For the moment, A Spy Among Friends is only available on ITV's newly-rebranded streaming site ITVX, with the week's other highlight being another streaming hit.
Read the rest of the original article at The Courier