Superb Cast and Top Drawer Script
by Alison Rowat | Herald Scotland | December 10, 2022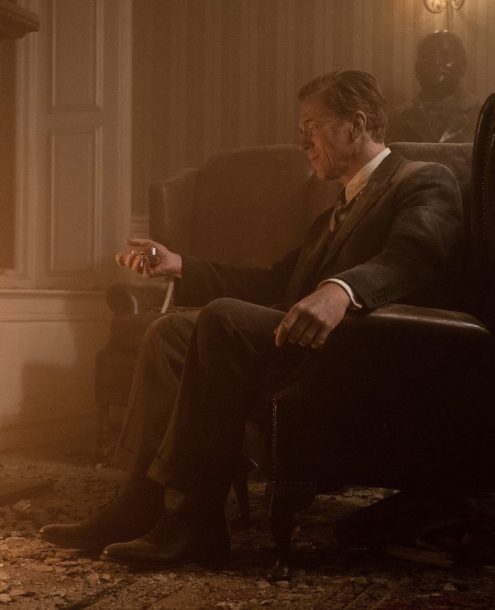 When the TV adaptation of Tinker Tailor Soldier Spy appeared in 1979 it was judged unsurpassable in its field. Alec Guinness as George Smiley? Only a fool would try to match that.
Then came the 2011 film with Gary Oldman, and spy tale traditionalists wobbled. Ditto BBC1's The Night Manager five years later, with Tom Hiddleston's BTM as its USP. I hear good things about Slow Horses (Disney+), which I'm saving till the sad day I finish the novels.
In short, the competition in spy dramas is intense. Given this, ITVX, the new streaming service that replaces ITV Hub, was taking a chance having A Spy Among Friends as its curtain raiser. From a minute in, however, it was clear everything was going to be all right on the opening night.
Set in the world of posh chaps who swear in a devilishly attractive fashion, A Spy Among Friends starred Damian Lewis as Nicholas Elliott, sent to Beirut to sort out the problem of his old pal and fellow MI6 agent Kim Philby (Guy Pearce). When Philby defected to Russia there were questions to be answered back in London, and MI5's Lily Thomas (Anna Maxwell Martin) was the steely Durham rose doing the asking.
The cast was superb and the script by Alexander Cary (Homeland) from the book by Ben Macintyre, top drawer. "I'm not a traitor," said an affronted Philby to his Russian handler. "I've been loyal to Marxism and to the Soviet Union my entire adult life." It was the movie quality production, though, that lingered longest. From post-war Beirut to grim old London, you could almost smell the money spent.
Read the rest of the original article at The Herald Scotland