Are You Lonesome Tonight?
by Peter Craven | The Spectator | January 5, 2023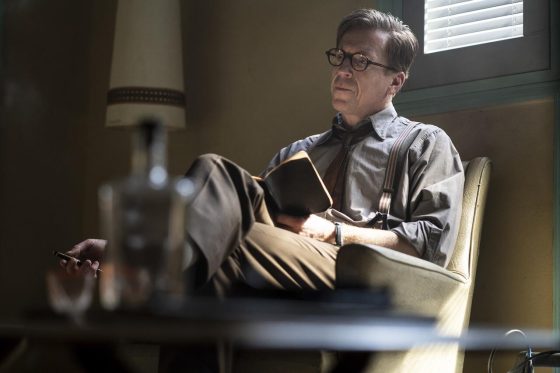 Just now you can see Pearce in A Spy Among Friends as Kim Philby, that dazzling double agent.
The streamer goes for six episodes and if you're quick and lethal you can join BritBox for a free trial period and watch this extraordinary story of how Damian Lewis as Nicholas Elliott, the patriotic mate, tangles with the problem of Philby two-timing for the Russians.
Guy Pearce gives a performance of utter silver-tongued magnetism, the establishment English voice impeccable, seductive, and dripping with the casual candor of bottomless charm. It is as fine, or finer, than anything Pearce has ever done, and it will make you gasp in wonderment at what an actor can achieve.
And Damian Lewis, in an opposite, stolidly wholesome characterization that's at the same time hectic with complex divisions and subdivisions of feeling, absolutely rises to meet him.
The third star of the show is Anna Maxwell Martin – remember her as Esther in the BBC half-hour serial version of Bleak House by Andrew Davies? She plays a Geordie woman who brings a world of sanity and scrutiny to this deadly boys' club of people who found it easier to betray their country than their friends.
A Spy Among Friends, based on the book by Ben Macintyre (who specializes in non-fiction thrillers) doesn't minimize the ordinary people who lost their lives because of the spies.
But one of the most uncanny moments in it is when Damian Lewis hallucinates Guy Pearce singing Elvis's 'Are You Lonesome Tonight?'
Read the rest of the original article at The Spectator