Who Would Make the Better Secret Agent?
by Kate Hahn | TV Insider | March 10, 2023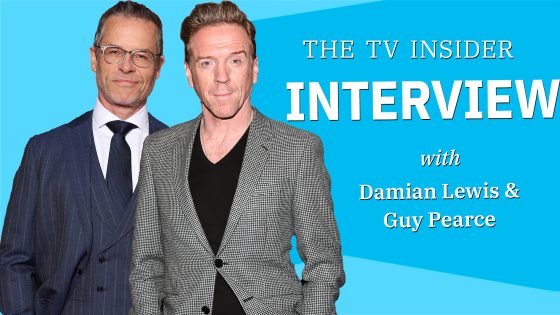 Damian Lewis, who won an Emmy for playing Marine double agent Nicholas Brody on Homeland, is back in the spy game as a patriot in MGM+'s A Spy Among Friends, a tense adaptation of Ben Macintyre's nonfiction bestseller.
Lewis is a reserved British intelligence man, Nicholas Elliott, who discovers that his best friend and colleague, the witty, charismatic Kim Philby (Guy Pearce) is a traitor. The case, which broke in the early 60s after Philby had spied for 30 years, became notorious in the U.K.
When speaking with the cast recently, we asked which of them would make a better undercover operative in real life. Lewis enthusiastically endorsed Pearce, saying, "I'd be a terrible spy. Those moments in our lives when we've had a little secrecy, it's kind of intoxicating, it's a little bit of fun, you go, 'that's really great, no one knows what I'm doing, that's fantastic' and then after a while, it eats you alive."
The limited series opens in 1963 with Elliott being questioned by no-nonsense MI5-er Lily Thomas (Anna Maxwell Martin, playing a composite character) about the defection of Philby from a Beirut safe house – under Elliott's watch. Flashbacks show the men's friendship, which began in the 1930s.
Pearce's take on his character, who "spied in plain sight" is that he was "a sociopath." Yet, the actor says, "I do think he feels guilt to some degree and regretted that he lost his friend."
Watch the video above to hear the actors break down their characters and share more about this unique take on the spy genre which explores a close male friendship, and the deep hurt that comes from betrayal within a high-stakes game of cat and mouse.
A Spy Among Friends premieres Sunday, March 12th on MGM+ (formerly Epix).
Read the rest of the original article at TV Insider