Betrayal of Both Colleague and Country
by WSJ Arts in Review Staff | Wall Street Journal | March 31, 2023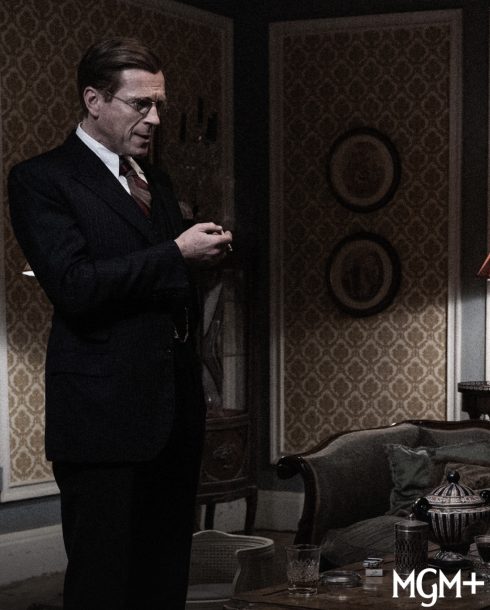 John Wick and Adonis Creed make bloody returns, Ted Lasso makes a benevolent one, documentaries revisit the disasters of Waco, Texas, and Malaysia Airlines Flight 370, Sally Hawkins finds the remains of Richard III, and much, much more.
Here's a roundup of the month's most noteworthy movies and TV shows, as covered by The Wall Street Journal's critics.
A Spy Among Friends (MGM+)
As a screen card proclaims at the outset of creator-writer Alexander Cary's expansive adaptation, the period thriller is based on Ben Macintyre's nonfiction book of 2014, but is itself "a work of imagination" in which names have been changed, scenes invented, etc. Nevertheless, it hews very closely to the true-crime case of infamous British double-agent Kim Philby (Guy Pearce), his close friend Nicholas Elliott (Damian Lewis), and Philby's epic betrayal of both colleagues and country.
Read the review here
Read the rest of the original article at Wall Street Journal