Summer Exhibition: Create Every Day
by Gingersnap | damian-lewis.com | September 3, 2023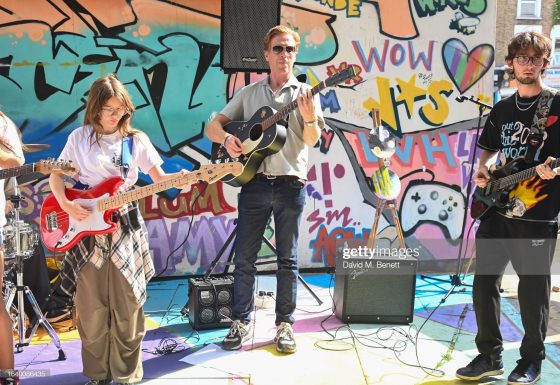 Patron Damian Lewis performed with students at the Sir Hubert Von Herkomer Arts Foundation (HvH Arts) summer exhibition "Create Every Day" on Saturday, September 2, 2023 in London, England. Other attendees were Ambassador Sadie Frost and CEO Debbi Clark. HvH Arts Foundation offers youth a gateway to the arts, providing inspiration and tools to develop lifelong artistic passions, and is home of The McCrory Award in honor of former patron Helen McCrory. The award is given annually to support gifted disadvantaged young people who do not have access to the resources, training and finances to support them in their chosen medium. Damian and his children Manon and Gulliver presented the HvH Arts Scholarship Awards at the event. Watch video here:
For more information, please visit HvH Arts Foundation here.
View more photos from the event in our Gallery.