The Unbeatable, Unstoppable, Unparalleled MVPs 
by Staff | Fan Fun With Damian Lewis | September 6, 2023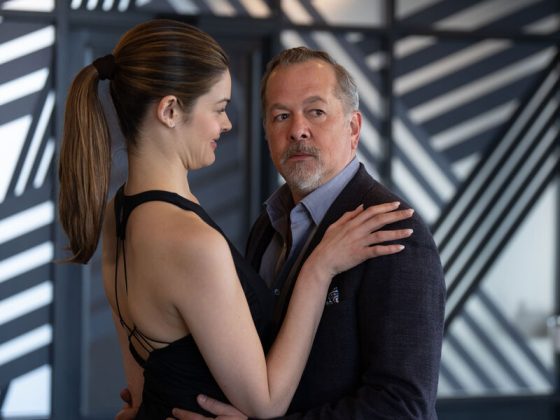 Billions is back and so is our MVP series! We continue to award our Most Valuable Players for Billions season seven in our series compilation, the 'Billions MVP Fanbook,' which commemorates all those in honor of achievement for the utmost brazen, uber shameless, ultra scheming, unmatched bad asses from the episode – from sports references, music and tasty food to pop culture remarks, shocking twists and ultimate paybacks. In case you missed it, catch up with the MVPs of the season seven premiere Tower of London, episode two Original Sin and episode three Winston Dick Energy.
Now let's dive in. Here are the Billions MVP awards for Season 7, Episode 4, "Hurricane Rosie."
Gingersnap
Phew. That was one DIC episode. And by DIC I mean domestic crisis (Wags's hurricane/insurance debacle), international crisis (Kai Huang Liu's fugitive flight) and cultural crisis (Scooter conducting). Here are my MVPs.
The Grand Saboteur – Wags. I knew Wags was up to no good when he cornered Al Roker at the gym to quiz him on the process of naming and categorizing hurricanes. But I honestly thought he was going to try and name a hurricane after his fiancé Chelz LOL! You know, like some big jumbotron gesture you see at sporting events.
Wags gets the Grand Saboteur award for managing to bribe the scientist for a specific hurricane classification – grading it down to a category 4 instead of a 5 – in exchange for a sizeable research grant. Wags's inside scheme would be detrimental for Mike Prince since Prince holds billions of dollars in catastrophic bonds with a major insurance company. The end game being – making Prince look like an insurance fraudster and therefore, thwarting his presidential run.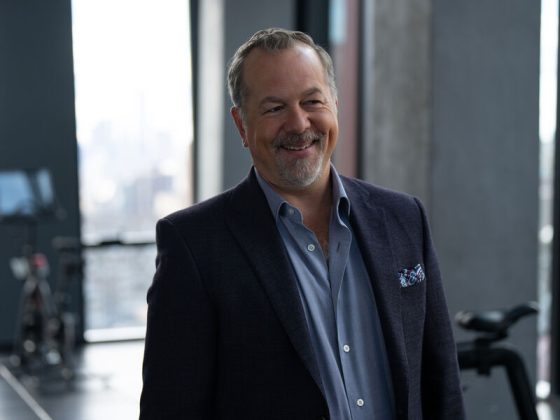 In the end the hatched plan doesn't fully work for my little Tasmanian Devil, but that doesn't stop the MPC cappers from having a little fun tracking the path of the storm and placing bets on the hurricane's moniker, it's categorization and whether or not the news reporter can remain upright in the high velocity winds.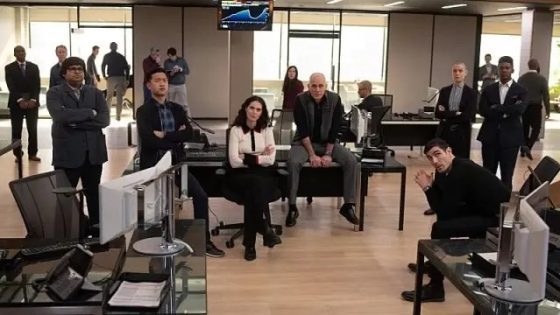 Total Sketch Award – Dr. Mayer. From an ethical standpoint, it is totally sketch that Dr. Mayer did a complete 180 and referred all her MCP patients to another mental health professional so she could help Wendy with her "vitally important" mission against Mike Prince. Especially when earlier in the day Dr. Mayer ended her session with Wendy after learning of her true intentions, which would entail destroying those patients as collateral damage. What the fork? Someone with a bigger agenda is moving pieces on the chess board that I can't see yet. But nothing is logical in Billions at first…until it is.
Assholes Gonna Asshole Award – This award is shared by both Mike Prince and Bradford Luke for crushing Scooter's dreams of conducting an orchestra. In his past life Scooter gave up his aspirations to be a conductor, but never faltered to fulfill his ambitions. After winning the bid at a symphony charity, Prince arranges for Scooter to guest-conduct the New York Philharmonic with Leonard Bernstein's baton. Even his nephew Philip is so proud of this moment that he called family and planned to fly all their relatives in to celebrate the occasion. Those wishes were quickly ripped away because – and get this – Bradford thinks Americans are too daft to appreciate classical music and therefore, this moment would make Prince unrelatable to the American voters. Scooter's only consolation prize was keeping Bernstein's baton, but he gave it back to Prince for safekeeping. Gutted.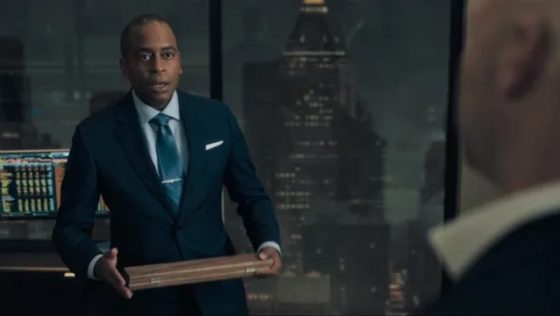 Superior Shade Thrower – Move over NeNe Leakes of the Real Housewives of Atlanta because there's a new shade thrower in town! Kate Sacker's snide remarks to Chuck are the perfect read: "Chuck. You used to run a tight enough office that your murder boards were covered when visitors were anywhere in the building." LOL! I don't know if the Writers meant to reference Hulu's Only Murders in the Building series – as Steve Martin, Martin Short and Selena Gomez's characters always have a murder board of suspected culprits to work out their theories each season – but either way I loved it!
Sacker goes on to read Chuck by stating the obvious, "Can't arrest people for having family friends. If you could, your father's connections would've had you locked up before your career even started." Oh snap!!!
Finest Threads – Another award goes to Kate Sacker. That burnt sienna/cinnamon colored coat with blue-gray knit underneath was pristine and elegant.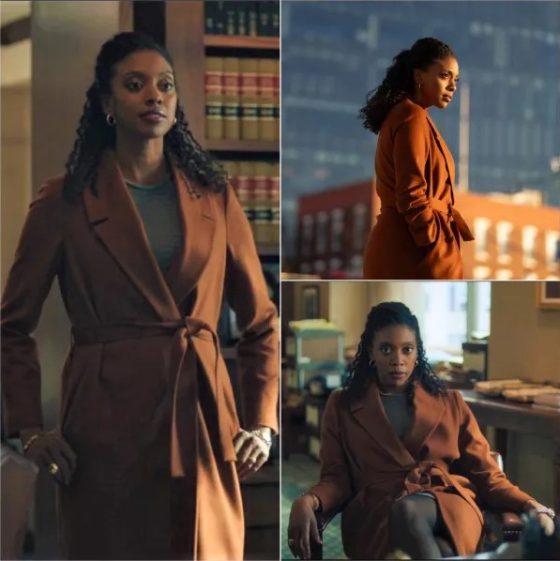 Best Movie Reference – There were many, many movie references this episode but my 80's childhood perked up when John G. mentioned Less Than Zero at Gambler's Anonymous. Less Than Zero is a powerful portrait of a lost generation battling addiction – to drugs, sex and money – and how the youth culture of that time were effected by elitism and greed. It was one of my all-time favorite movies from that decade, along with Breakfast Club, St. Elmo's Fire, Sixteen Candles, Pretty in Pink, The Lost Boys, Heathers, Ferris Bueller's Day Off, Fast Times at Ridgemount High, Footloose, Valley Girl, Flashdance, Vision Quest, Beetlejuice, Back to the Future, Goonies, Ghostbusters, etc.
I do want to give an honorable mention to another 80's classic movie reference from this episode: Stripes with the late great Harold Ramis. He's Ziskey to some, but will always be Egon Spengler to me and others. Who ya gonna call?
Most LOL Moment – When Ira, Chuck and Karl stand stoically on the tarmac as Prince's plane taxis in…hopefully carrying the fugitive Liu…and without a beat Karl shakes his head in doubt and says, "I feel like I've seen this movie before." LMAO! Karl is referring to the fake-out from the season 5 finale when Axe's plane arrives empty with no passenger to put in handcuffs because Axe had been tipped off to his impending arrest. That scene had definite Roadrunner vs Coyote vibes. But this time, they got their man.
Read the rest of the original article at Fan Fun With Damian Lewis here.