"It's a wonderful, brilliant, creative outlet, and something very different"
Sammy Jones | Pulse Magazine | November 6, 2023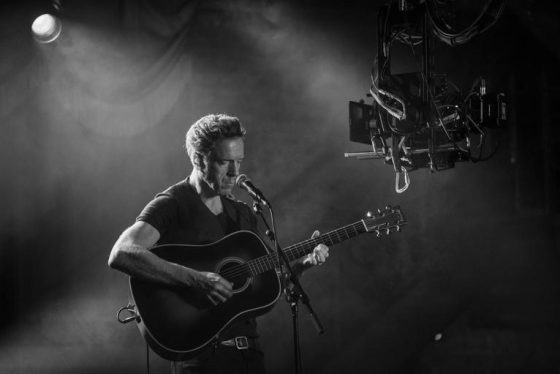 Damian Lewis is one of our best loved actors, but his current role sees him stepping out of the screen and onto the musical stage, as he realized a long held dream. As he prepares to visit Milton Keynes, he talks with Pulse's Sammy Jones about swapping acting for truthful sounds.
The album, Mission Creep, was released to flowing reviews earlier this year. "It's an album that is real and warm and moody," I say.  "That's nice, good…that is what we were hoping it would sound like," Samian says, "I definitely wanted it to have that quite present feel – that you feel you are in the room with us. We recorded on tape, we didn't do it digitally, and I think a lot of those takes are actually live takes of me signing with the band on some of those songs."
"It has got that 'in the room' feel – I wanted that sort of sense that you found us down the end of the bar, playing by the piano."
As an actor, that pedigree of his has long been assured. But as a musician new to the fold? That's something different. Although in reality, music has always been a passion.
Before finding fame as a thespian, Damian had busked his way through continental Europe.
Music is in his veins, and you can hear the passion in the album. Nonetheless, might debuting his music feel more of a pressure than the acting?
"Actually, the struggle is that I am an actor that's well known," he considers, "It might get people through the door out of curiosity, initially, but to answer your question in a slightly off centre way, being a well-known actor, once you've convinced people that it's not rubbish, and it's not cynical, that it's genuine and authentic and musically and lyrically, dare I say it myself, strong and it holds up, then  you've got to turn people into a consumer. That's quite a difficult thing."
"People might say, 'Damian Lewis made an album, apparently it's not bad,' but actually getting people to take you seriously enough that they might go and buy it and like you as a musician instead of an actor? That's harder, yeah."
"You've got to recreate an idea of yourself for everybody."
"I hope it has the feel of a storytelling album in the best tradition of roots music – rootsy, singer-songwriter, bluesy-jazzy music, and I know that sounds ridiculously hybrid, like yeah, 'Damian, what is it actually? That doesn't help us…'"
I can tell you categorically, it's not rap and it's not heavy metal and there is a lot of stuff in-between!"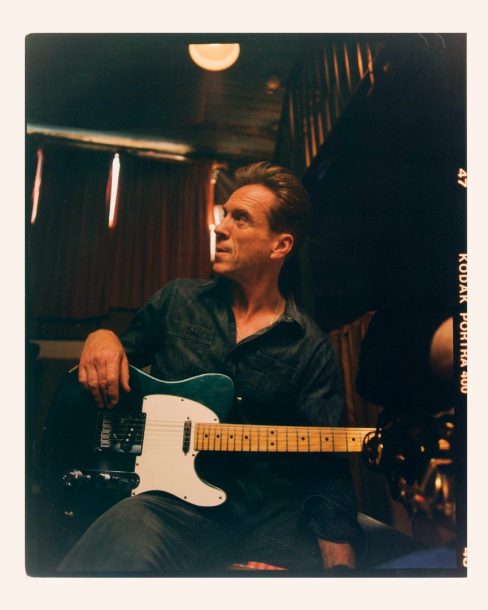 This is Damian, not Bobby Axelrod in Billions, nor Richard Winters in Band of Brothers or any number of other characters he has charmed us with.
Damian understands some people will struggle to make that switch.
"I suffer from the same prejudices as everyone else does – you have your heroes, don't you? And you fantasize about the people that you follow, whether it's because you follow them as an actor because you love the show they are in and you love the role they play."
"Or they are a film star, or you fall in love with a musician because of the music they play…there is a little personal connection with the person themselves and I think it's a bit confusing, it's complicated for our brains."
"I know who my acting heroes are, and I just love investing in them as my acting heroes, and watching everything they do," he pauses, "It's got to be confusing – if someone's hero is Dick Winters from Band of Brothers, of which he is for many, many people, and in there somewhere in a subliminal way it means I'm someone's hero because I played Dick Winters; it's a bit odd sitting in Milton Keynes having Dick Winters singing you a love song, do you know what I mean?"
"I sympathize with that. I think it is a bit weird."
Damian name checks singer-songwriters Mark Lanegan, Polly Harvey, John Martyn and JJ Cale during our chat as creators he enjoys, and he talks of loving the intimacy that is afforded in a small show.
Damian's venues for this tour are 'iconic small venues which I love playing in,' but his date in Milton Keynes is one of several added to cope with the demand to see him.
"I've only ever played football up in Milton Keynes, so I'm looking to get stuck on all those roundabouts. I like a Milton Keynes roundabout," he says, tongue-in-cheek.
"I think that's where you start – you get everyone falling in love with the music, but then you need to get people falling in love with you a little bit," he says of his new musical avenue.
"It is really a great privilege and great fun writing my own songs and putting it together with a band of brilliant musicians and going out and playing it in front of people. It's a wonderful, brilliant, creative outlet, and something very different."
There will be shades of familiarity to anyone pressing 'play' on the release though.
"In terms of people I've consciously borrowed from a little bit, I would probably say Elvis, Bowie, JJ Cale, T-Rex. It's all sounding quite 70s. I appreciate that, but I feel more comfortable borrowing from them than I do borrowing from the Arctic Monkeys, who I also love."
"It's a slightly different sounding album, and it's easier to borrow from dead people," he says with a laugh before considering, "Actually, I mustn't kill them all off because they are not all dead!"
"Sonically, I love Dr. John as well – the bonus track on the album is a Dr. John number and one of our covers is a Leon Redbone cover."
Mission Creep was written during the early days of lockdown, and produced by his friend, jazz musician Giacomo Smith. A band of musical aces was assembled to breathe life into the sounds – many of them had worked with Smith in Kansas Smitty's House Band. They are jazz players, too.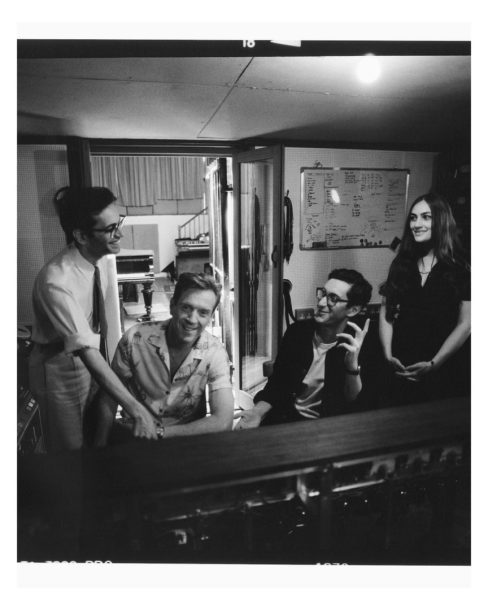 It makes The Stables, founded by jazz royalty Sir John Dankworth and Dame Cleo Laine, the perfect little gig haunt for his band, a fact not lost on Damian.
"What a brilliant, brilliant legacy to have," he says of the Dankworth-Laine creation, "…you are right to point out that my band, although they play a lot of music, are jazzers. It gives that little inflection to the evening in a fun way."
Take your seat at the Wavendon venue and you'll be met by 'a really fun show,' Damian assures.
"It's not sombre, it's not serious and it's not moody; there are definitely some sombre balladic moments in there, but it is an upbeat, bluesy, rock-n-roll, singer-songwriter type show."
"It's a fun hour and half," he suggests, "I hope you agree, or you'll be going to the trade descriptions office!"
Damian plays The Stables at Wavendon today, Monday, November 6, 2023. For tickets visit stables. org. (tickets sold out since publication of this article)
Source: Pulse Magazine