For Veterans Day
by Phil Pirrello  | Television Academy | November 10, 2023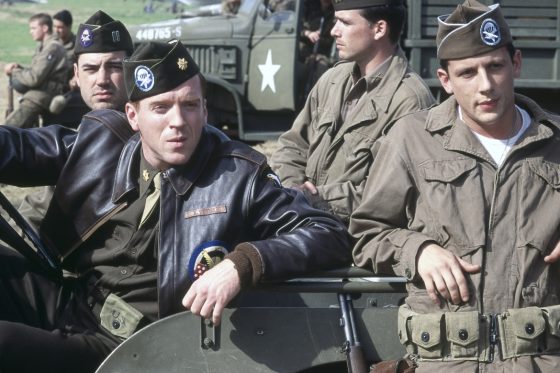 For Veterans Day, lead writer Erik Jendresen reveals to the Television Academy how he and Tom Hanks helped make TV history.
The road to Band of Brothers started on the set of The Green Mile.
That's where, in 1999, Band of Brothers' lead writer and supervising producer Erik Jendresen first met with his soon-to-be-creative partner, Tom Hanks, to discuss adapting Stephen E. Ambrose's 1992 book into one of HBO's most prestigious (and enduring) miniseries. Fresh off the recent success of Saving Private Ryan, Hanks and director Steven Spielberg (serving here as executive producer) teamed up with Jendresen to tell the harrowing real-life story of the soldiers of Easy Company, 2nd Battalion, 506th Parachute Infantry Regiment of the 101st Airborne Division, and the formative struggles they faced on the frontlines of World War II.