Acting is a Collaborative Art
by Gingersnap | damian-lewis.com | December 11, 2019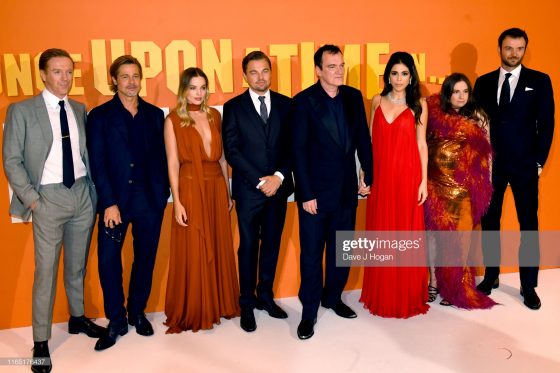 Damian and the Once Upon a Time…in Hollywood crew have earned a SAG Award nomination for 'Outstanding Performance by a Cast in a Motion Picture.'  Also up for the same award is the cast ensemble from Bombshell, The Irishman, JoJo Rabbit, and Parasite.  Screen Actors Guild Awards has become one of the industry's most prized honors. It is the only televised awards ceremony to exclusively honor just performers for their performance in film and television. The awards focus on both individual performances as well as the work of the entire ensemble of a drama series and comedy series, and the cast of a motion picture.  You can catch the SAG Awards airing live on TNT and TBS, Sunday, January 19, 2020.
Outstanding Performance by a Cast in a Motion Picture
ONCE UPON A TIME IN HOLLYWOOD
AUSTIN BUTLER / Tex
JULIA BUTTERS / Trudi
BRUCE DERN / George Spahn
LEONARDO DiCAPRIO / Rick Dalton
DAKOTA FANNING / Squeaky Fromme
EMILE HIRSCH / Jay Sebring
DAMIAN LEWIS / Steve McQueen
MIKE MOH / Bruce Lee
TIMOTHY OLYPHANT / James Stacy
AL PACINO / Marvin Schwarz
LUKE PERRY / Wayne Maunder
BRAD PITT / Cliff Booth
MARGARET QUALLEY / Pussycat
MARGOT ROBBIE / Sharon Tate
Overall, Once Upon a Time…in Hollywood grabbed four SAG Award nominations in total, as did Bombshell and The Irishman.
For more information, please visit Screen Actors Guild Awards.org