UK Tour: Fourth Show
by Gingersnap | damian-lewis.com | September 17, 2023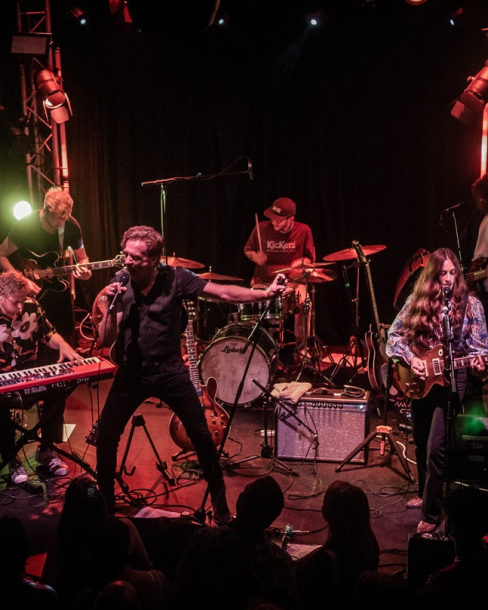 Damian and his brilliant band played show number four of their UK Tour in Bristol at Thekla on Sunday, September 17, 2023 in support of his debut album Mission Creep. Set list included Zaragoza, Soho Tango, My Little One, She Comes, Down on the Bowery, Hole in My Roof, Why?, Makin' Plans and more. After his song Why? he played a brand new song titled Traffic Jam. Lucky audience! He also played his new song Pentonville Prison, which he recently introduced at previous gigs. For encores Damian and band played a cover of After Midnight, as well as his third new song She Makin' Me Change. His opening act was his current band member, and newly signed to Sunday Best Recordings artist,  Kitty Liv – you can find out more about her music here.
Tonight's venue, Thekla, is a cargo ship converted to a music venue, moored in the Mud Dock area of Bristol's Floating Harbour, England. The showboat was based on the idea of creating, owning, and running a theatre on a sea-going ship and using it to showcase music of every sort (limited only by the size of the hold), including cabaret, comedy, plays, musicals, and poetry events. The ship also contained an art gallery.
It's not too late to see Damian and his band play live – get all the information about his upcoming tour dates and ticket outlets here. Check out more photos and videos from the Bristol gig in our Gallery, from meal prep and sound check to their performance on stage.