Binge Billions Season 3 To Prep for Season 4
by Benjamin Lindsay | Rotten Tomatoes | March 4, 2019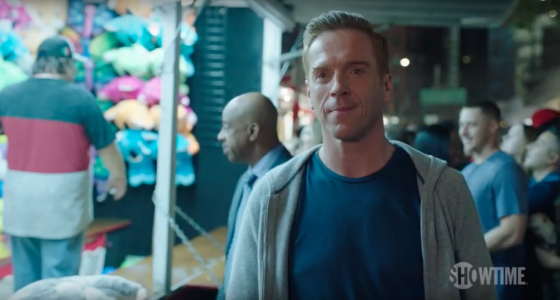 These 10 series are just the thing to bring you from winter to spring this March, whether you are craving wars between gods, unlikely romantic comedies, badly behaved rich folk, or the corrupt getting their due. Catch our monthly binge guide below.
What it is: Showtime's Billions dramatizes the high-stakes world of Wall Street when Chuck Rhoades (Paul Giamatti), a U.S. attorney, sets his sights on bringing down hedge fund manager Bobby Axelrod (Homeland's Damian Lewis) for insider trading and other illegal proclivities. Talk about one-percenters.
Why you should watch it: Giamatti has built a career on playing the everyman, and here, he's fighting for him. The actor's turn as the hard-hitting U.S. attorney would be reason alone to watch (scenes of surprise BDSM and all), but Billions also boasts a timely, engrossing premise and firecracker performances from Lewis, Maggie Siff, Condola Rashad, and a bevy of other supporters that meet Giamatti mark for mark. Season 4 premieres March 17.
Where to watch it: Amazon, FandangoNow, Google Play, Hulu, Vudu
Commitment: Approx. 36 hours
Read the rest of the original article at Rotten Tomatoes