Going Global
by Joseph O'Halloran | Rapid TV News | October 11, 2019  -and-
by Peter White | Deadline | October 11, 2019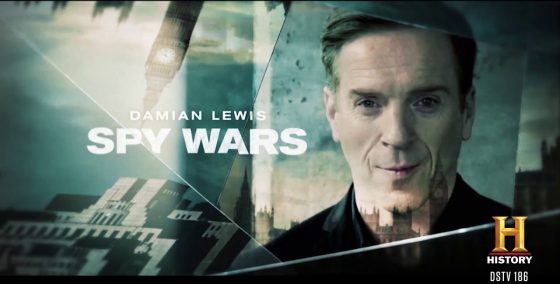 As we head into the leading global content trade show and world's entertainment market MIPCOM 2019 next week, A+E Networks and A+E Networks UK have signed a slew of top international broadcasters for its latest factual co-production, Damian Lewis: Spy Wars.
Earlier this year we reported here that Spy Wars was heading to the Smithsonian Channel for US markets, a joint venture between CBS Corporation's Showtime and the Smithsonian Institute. And now it seems other broadcasters will be joining Smithsonian Channel's lead. The docu-drama currently airing on History UK and Blaze in the UK will now be available in the following markets: Blue Ant (Canada); POP TV (Slovenia); Bilibil.com (China); TVNZ (New Zealand); Historia and Atresmedia (Spain). A+E Networks says that multiple other deals are in negotiation. No word yet when television viewing audiences in other countries will see Damian hit their small screens, but rumor has it early 2020 for US customers.
In the series, award-winning actor Damian Lewis unpacks some of the most thrilling covert missions in modern-day history with the help of new declassified information, high-profile experts, and intelligence officers who were there. The program ranges from the most notorious spy exchange of recent times to the fake film production that freed Americans during the 1979 Iranian hostage crisis to in-depth profiles of the world's most skilled and lethal double agents and has been described as James Bond meets every John le Carré thriller you've ever read.
Damian Lewis: Spy Wars is executive produced by Alaska TV's Chris Fouracre, Ian Lamarra, and Paul Sommers in association with Lewis' own recently launched Rookery Productions with brother Gareth Lewis.
Read the rest of the original article at Rapid TV News
Secondary Source: Deadline