Roger Bennett Talks His New Podcast Band Of Brothers on HBO Max
by Rashad Grove | Forbes | September 16, 2021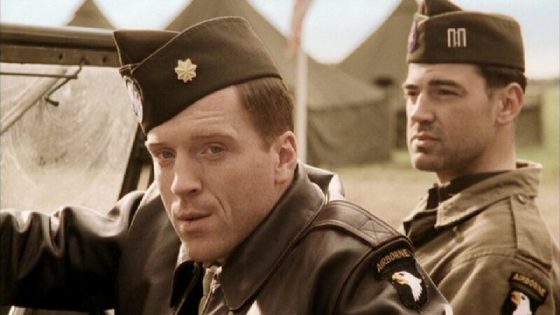 20 years ago, HBO debuted Band of Brothers which would become one of the most acclaimed miniseries in television history. Created by Steven Spielberg and Tom Hanks, the Emmy and Golden Globe winning series "honors an America which saved the world with selflessness, courage and everyday heroism" during World War II.
To celebrate the 20th anniversary of the series, HBO Max premiered a 12-part podcast hosted by noted journalist Roger Bennett which explores themes of the series with highly-researched interviews with cast members who give insight about the series that have never been heard before.
I caught up with Roger and we spoke about the cultural impact of the show, why chronicling the stories of World War II veterans is an important task, and connecting with members of the cast.
Continue reading Roger Bennett Talks About Band of Brothers Podcast and Interviewing Damian Lewis