Damian Makes His First Documentary Spy Wars With His Brother
by Lisa Campbell | iNews | October 4, 2019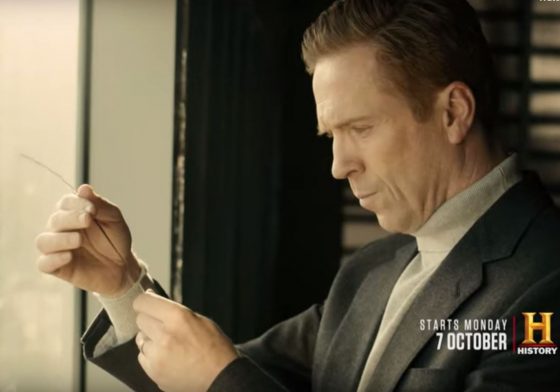 Few British actors have set foot inside Central Intelligence Agency headquarters in Langley, Virginia, but as the star of the American spy thriller, Homeland, Damian Lewis was granted unprecedented access as part of his research.
While he jokes that his meeting with the director of the CIA, John Brennan, is "classified", the story demonstrates his ability to get under the skin of characters through keen observation of the tiniest details. He describes the "incredibly poker-faced field operatives who had revealed only the smallest increments of expression and emotion, until Brennan walked in and the temperature in the room rose instantaneously."
It's an experience that stood him in good stead for his latest project, Damian Lewis: Spy Wars, which also marks his first foray into factual television.
The eight-part series – the first to come out of Lewis' newly-launched Rookery Productions – airs on History from Monday in the UK and showcases the true stories and remarkable characters behind some of the most important international spy operations of recent years.
"I've done a lot of research over my career for Homeland and a movie I made, Our Kind of Traitor, and have read my John le Carre like everyone else. I enjoy the genre and thought it was an opportunity to look behind these popular stories and find out something a bit more intimate and personal about the people themselves, their decisions and the ramifications on global politics," he says.
Continue reading Boarding School Creates a Mild Sociopathy That's Helpful to the Life of Espionage – Oct 4, 2019