"Sitting Here in the Dark, Like an Assassin"
by Molly Stout | May 20, 2018 | Refinery 29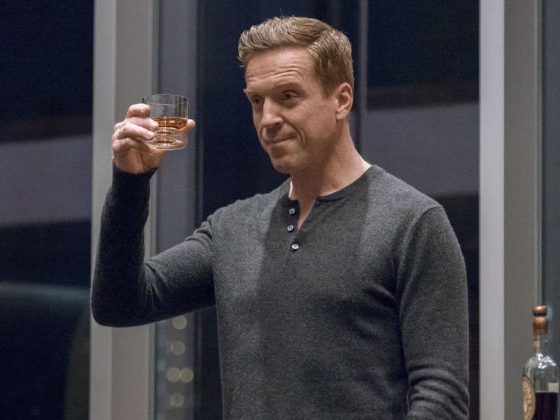 We've been waiting so long for John Malkovich to make his appearance on 
Billions
 that we started questioning 
the casting news
: Were we 
sure
 we read that he was joining the cast as a Russian oligarch? Did we misread that, and he's actually gonna show up on the final few episodes of 
The Americans
? Was it all just wishful thinking on our part, fan fiction we came up with in a dream?
Nope. Finally, Malkovich made his 
Billions 
debut, dripping in Russian stereotypes. We first meet his character, Grigor Andolov, at a hockey rink, where the monotone, cold-blooded, probably murderous character is fresh off checking an opponent on the ice. At first, Malkovich's Grigor reminded us a bit of an inebriated 
Uncle Junior from The Sopranos
 — if Junior had been rich and constantly drunk. Then we started getting 
Godfather vibes
, particularly when Grigor begins his "funny story" in the episode's final scene. But we're not giving enough credit to Malkovich, who is essentially sui generis, and has created an original, watchable character in spite of all the familiar caricatures of rich, evil Russians infiltrating our government these days.
Continue reading Billions Season 3, Episode 9 Recap: Refinery 29 – May 20, 2018