"A Man Who Turns on His Family, He Turns on Himself"
by Damianista | Fan Fun with Damian Lewis | May 28, 2018
The moment you think your favorite show cannot get any better, Billions proves you wrong and delivers a brilliant hour of TV with family at its center.
As Chuck delivers Carrie Caminetti, the corrupt Buffalo mayoral candidate, to Randy Kornbluth from The Journal in an envelope, Randy knows the US Attorney should expect something in return: Everything he has on Jeffcoat! We find out Jeffcoat was the governor of Texas before becoming the AG in the new administration. He is rich, twenty times 10-15 million rich, complete with a PR team whose only job is to keep the boss out of the financial press. Chuck finds, at a time where most people try to look richer than they are, Jeffcoat downplaying his wealth intriguing.  The rumors about how the Jeffcoat brothers made their money, according to Kornbluth, center around Jock's "televangelist" brother and the ownership of the TV stations he broadcasts on.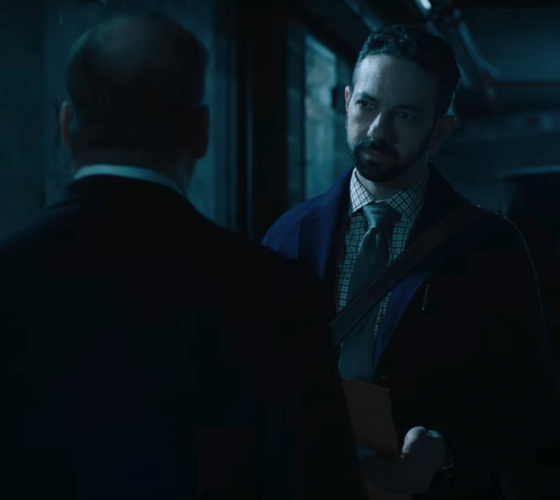 To follow the hidden money, Chuck and his team need to learn about how particular media deals are done and Allerd mentioning the holy family attests to what they are getting themselves into. Kate, knowing Chuck will ask about it, is not willing to get her father, an expert on media deals, involved in this investigation. No worries, Kate,  Chuck would not mind visiting Mr. Sacker himself! While Mr. Sacker cannot give him specifics since he does not want to make his board and shareholders the target of the administration, he hints that Chuck may want to look into certain land deals made in Texas. Kate and Allerd, in the meantime, will look into certain people that left Jeffcoats.
"Accountants… Lawyers…  The New York Jews he'd hire who got tired of the Texas two step and left."
Jeffcoat, on the other hand, is waiting for Chuck at the SDNY library with an idea that popped in his head while passing low income areas on his way from the airport: The AG is keen to revive "Federal Day"  a  Rudy Guiliani (who had Chuck's job back in the '80s) project, in which a day is chosen, without notice, when street drug dealers answer charges in Federal, instead of state, court. It turns out the AG has another reason to visit Chuck: His wife is in town with him and they are both tired of eating out. Guess who's coming to dinner, Wendy?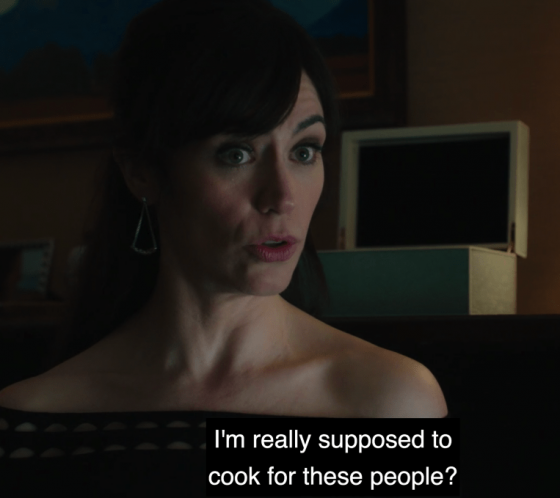 Oh no, Wendy will not be wearing an apron, and Chuck needs to send a thank you note to Axe for making Chef Ryan available to cook for the Jeffcoats!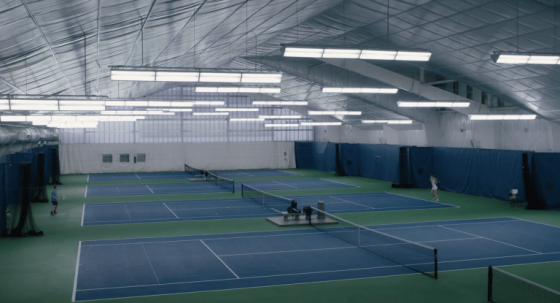 Axe should have known something like this was coming when Andolov arranged a tennis game at Sportime for him with Maria Sharapova! Thanks to an attractive oil venture that has come his way, Andolov now needs to withdraw almost half of the money he gave to Axe Capital. And as Axe summons Taylor and Wags to tell them they need to step up the timeline for the capital raise, it is Spyros playing the robot from Lost in Space who forces Axe to break the Andolov news to them. Taylor knows exactly why Axe chose not to share the news in the first place: he would make them lie about their "icebreaker" in raise meetings.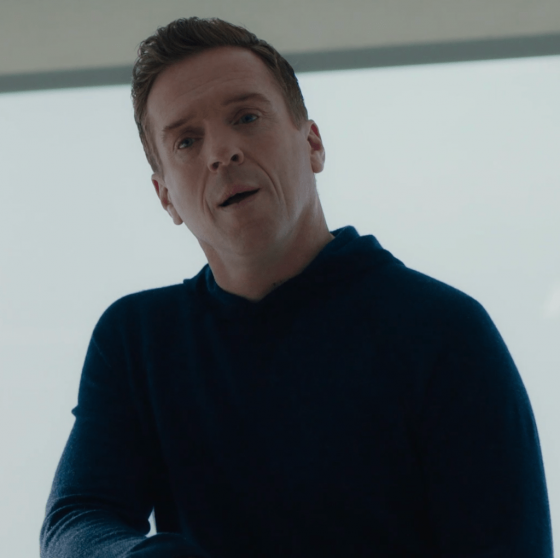 While Taylor is tasked with scouring the floor for some quick ideas to compensate for the shortfall, Wags has an idea I am surprised Axe finds gross: Frotty Anisman is a middleman for big money. Middle Eastern. South American. Dictators. While I cannot see much difference between him and Andolov,  Axe calls the idea "unpalatable" so many times that Wags now suggests they may bring the satellites, Carly, Victor and Panay, on board. Thanks, but no thanks, Axe wants to keep them on the side as a fire escape in case the government comes after him again. He will now try and convince Raul to have his NYPD pension fund return to Axe Capital.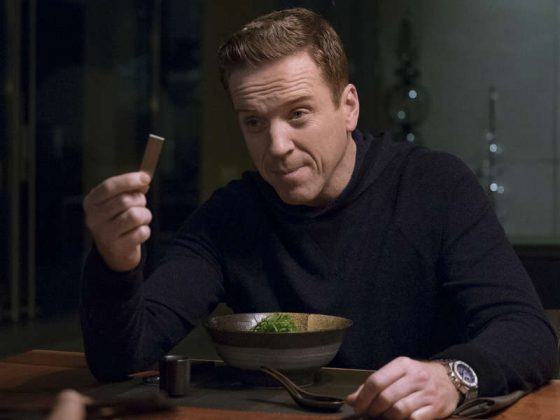 While Chef Ivan Orkin's ramen blew Ohsaki-san's — the most feared Ramen critic in Tokyo — mind, we know good old Raul is more of a burger guy! 😀 Raul seems quite content with the quiet success they have got with Panay and the crypto chip in his pocket. While he believes it is too soon for his fund to come back to mothership, he will make a few phone calls for Axe.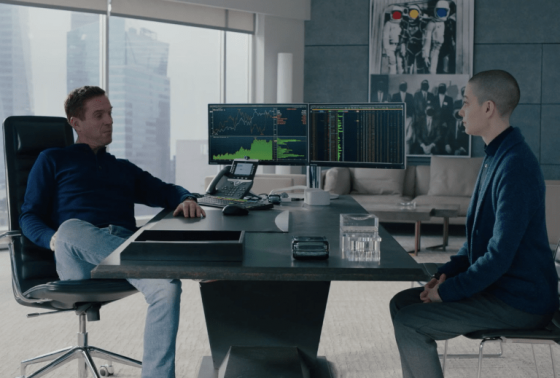 Spartan-Ives comes through with Kansas City Heavy Construction Laborers Union Fund that has heard about Axe Capital's "Icebreaker" and wants to talk about a potential $500 million investment. But since these people do not go to The Box but see Cats on Broadway, Axe should serve their Michter's with milk and Taylor should put Sex Wax  aside and talk to them about Tru-Coat. Who else thinks about Fargo when someone says Tru-Coat? 😀
While Allerd likens Chuck's new mission to Kevin Costner's "Suicide Ride" in Dances with Wolves (Some of you may know Lewisto once told Damian that I broke up with Costner for him!) Chuck ensures them they will be more careful than Mr. Costner: The defendant will remain anonymous and they will not notify the Inspector General or have a Special Grand Jury. They will build this one on their own.
And the man they need to build the case is Ashley Cutler. While Cutler seems to be managing the financial assets of Jeffcoat's brother's mega-church, his company is nothing but a broom closet! So it is time for Chuck to get in the car Allerd rented in his own name, instead of his government car, and pay a visit to Mr. Cutler at his luxurious residence in Newburgh. Chuck finds out, when he arrives at the house, that Cutler's phone and EZ-pass say he is home only because he left them broken on the garage floor. While Chuck is worried someone could have told Cutler to run, Allerd and Kate assure him it is not possible thanks to the encrypted wireless they have used in communication. Kate will now have an FBI guy she trusts to chase Cutler.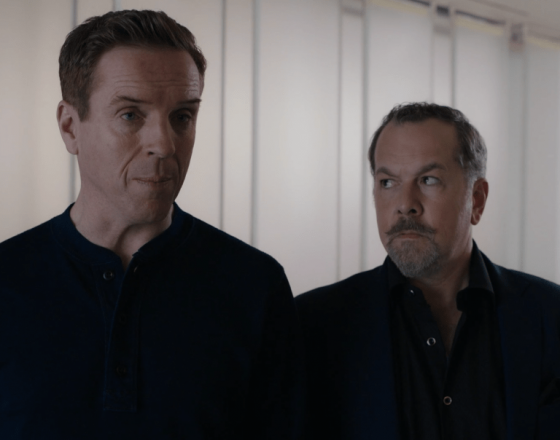 When Raul's phone calls to Firefighters Fund (seriously, Axe?) and Sanitation Workers Fund (too many retired firefighters) do not work out, there is no other option left but a meeting with Frotty Anisman! And we understand what Axe means by "unpalatable" the second we meet the man: Sammy's Fish Box is a gem on City Island but Frotty with his terrible table manners is not a pretty sight. Besides, I am pretty sure Wags wants to give him a good beating for having oysters with ketchup 😀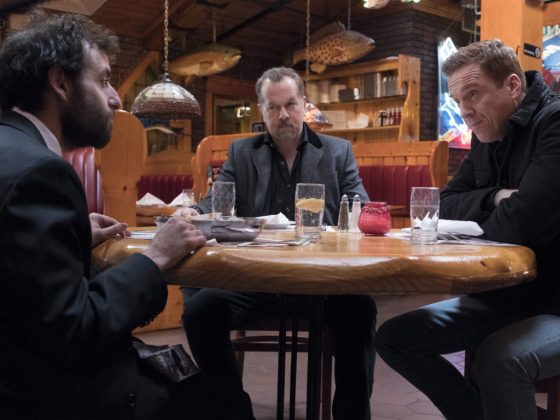 As Axe arrives at his shit assignment, we find out he has to do this quick because he needs to be at Gordie's birthday party. And we understand what Axe means by "unpalatable" the second we meet Frotty Anisman: Sammy's Fish Box is a gem on City Island but this man with terrible table manners is not a pretty sight. And I am pretty sure Wags wants to give him a good beating for having oysters with ketchup.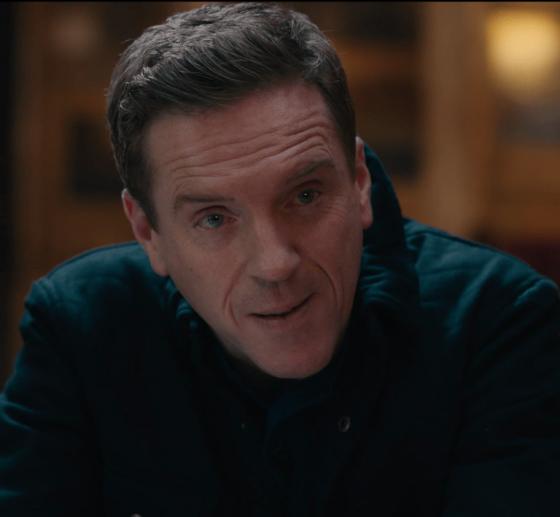 Because this is the first time Axe is willing to sit with him, Anisman is determined to take full advantage. He has his Jordanian investors ready to buy 20% of Axe Capital with no control… only if Axe changes the company's name to Axe/Anisman…. which he learns will happen only when they drop Axe in a hole and toss the dirt in…. But Anisman is a pragmatic man. He can live with a public hug, too, a request that gets Wags curious:
"You think standing next to our boy will make that mirepoix of psoriasis, dandruff and irritable bowel syndrome disappear?"
It turns out he does. Axe agrees to cuddle up with Anisman on the condition he can buy him out in a year. Yes, of course, with a 40% premium. Axe is obviously disgusted with the man and probably with himself, too, for having to do business with him. Yet, as Raul has pointed out, he either needs to accept he is left out, or he needs to take some shit assignments and try to edge out there.
Even though an hour late, Axe makes it to Gordie's birthday party where Lara's clan is in full attendance. Lara is cold, her chef sister Lou, who seems to be eating caviar from a can, is snarky, and  his kids are indifferent, but the surprise in the kitchen is everything:
We missed you, Bruno!
And this kind man, whose heart Axe broke along with mine in Season 2 Episode 7 Victory Lap, is not only ready to do everything for the Axelrod boys – a Margherita, a Clam with Bacon, and a Pepperoni coming up –  but also to clink glasses with the kid:
"To your beautiful family."
Family. Miss it, Bobby?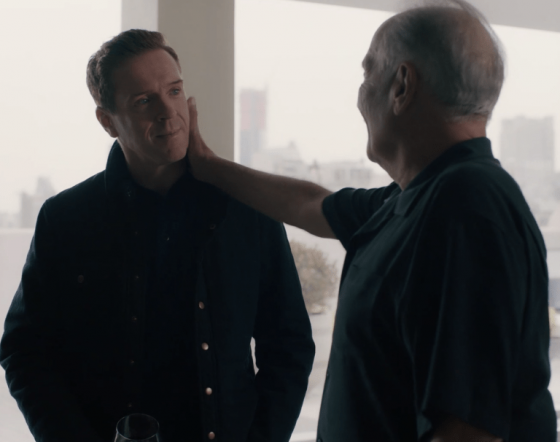 The kid needs some advice from the only father figure in his life. How come Bruno was able to survive with no "Shylock" money in his business? Well, it is not rocket science! Bruno knew no seed money was worth renting his ass out 100% and so he scraped it himself!
It is 6:22pm and Chuck's rental car has a flat tire while the Jeffcoats are in his living room tasting Chef Ryan's tuna amuse-bouche and talking about Texas Road Kill Chili. And when Wendy says Chuck should be stuck on the subway, they cannot help share their wisdom about public transportation! You know what, General? When Chuck is done with you, you two may have some time in your hands to travel and experience the subways of the world! Never say never 😀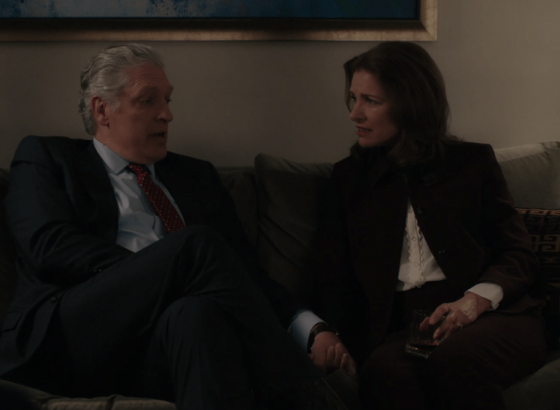 Wendy is working on Ben Kim's confidence levels so he will be able  to pitch his ideas and be able to pee as his colleagues look on in the restroom! Ben needs to get out of his comfort zone and do something that terrifies him in public, claim his freedom and prove his mom wrong. And possibilities seem endless: Maybe recite a sonnet? Invite your colleagues to see you skydive? Be a toastmaster?
Or… take your shirt off on the elevator and do a not very family friendly dance to Nelly's "Hot in Herre" in front of the Kansas City people who will have a family style dinner at Carmine's before seeing family friendly Cats on Broadway?
Well, Wendy's "black magic" works again! Who knew Ben Kim, who has the worst timing to get completely out of character, could turn this disaster into perfect timing to pitch his idea? Ben has been tracking rental car companies for a while and noticed a lot of movement in Milwaukee. Looking closely, he has seen a lot of Dutch passports being used for rentals. Axe already knows Holland Inter-Bev is trying to buy Beer National in Milwaukee. There is a merger coming… Voila!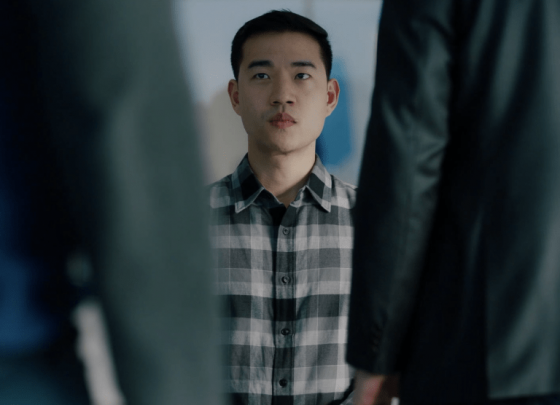 "Well fucking done, Ben Kim!"
And THIS explains Damian's tweet a few episodes ago about Ben Kim!
Axe is already feeling like Rick selling out to Signor Ferrari, the center of black market trade, in Casablanca, minutes before Anisman arrives to sign the papers. And once Anisman asks for full transparency on Axe's trades, Axe is ready to axe the deal… at the cost of betraying his own Avatar! Well, this was not exactly what Bruno meant when he said he scraped it himself!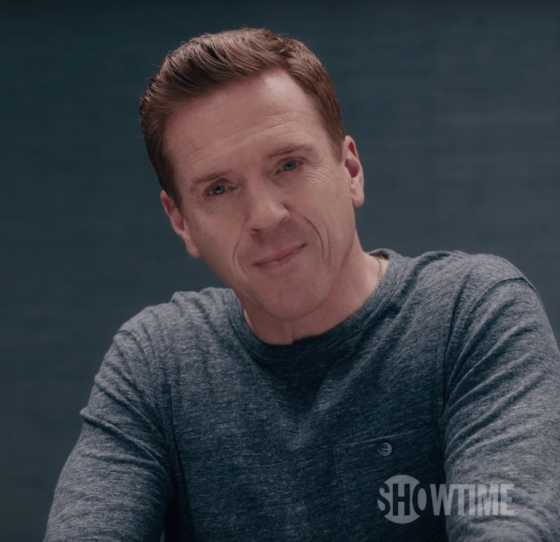 When Taylor kindly asks Axe if he could arrange a dinner reservation at NoMad, Axe does it in style complete with a bottle of Dom Perignon P2 to be served at the table. But the moment he hears from Taylor that Peyton Breen, a guy who has developed Genometech Atlas, an app that maps your genome and tells you what drugs you should take, was at the dinner table, he cannot help it. A man's got to do what a man's got to do. Axe style.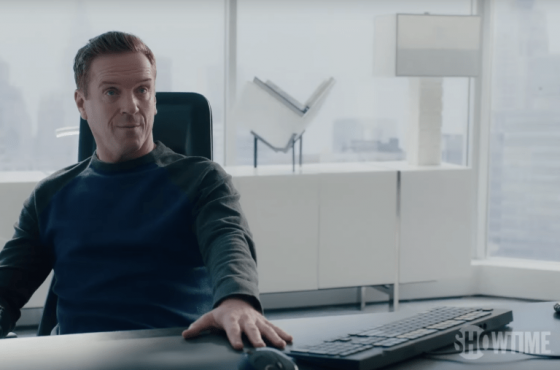 Axe buys half of Breen's company over drinks at The Library at NoMad and now that Nasdaq has confirmed they are accepting their public offering at $2.4 billion he saves the day. And the nerve he has to tell Taylor it was not him but Taylor themself who sold out their relationship with Oscar by letting Axe know about Breen is beyond me. I could only remind Axe what he reminds Spyros in Season 3 Episode 5 Flaw in the Deathstar:
"A man who turns on his own family, he turns on himself."
I understand Axe was desperate to find a way to avoid business with Frotty (short for Frottage?!?! Ewwww!) but the idea he has opted for is equally unpalatable: Taylor did not only take care of his company when Axe was away but also took the risk to give him his playground while he was banned from trading. We find Taylor at their most vulnerable and human as they go find Oscar at Bubby's to explain what happened, then walk on the street, lost and broken, and end up in Wendy's office for a hug. In contrast to their boss, Taylor takes full responsibility for their actions and Asia Kate Dillon brings it home seamlessly. No words needed. Bravo!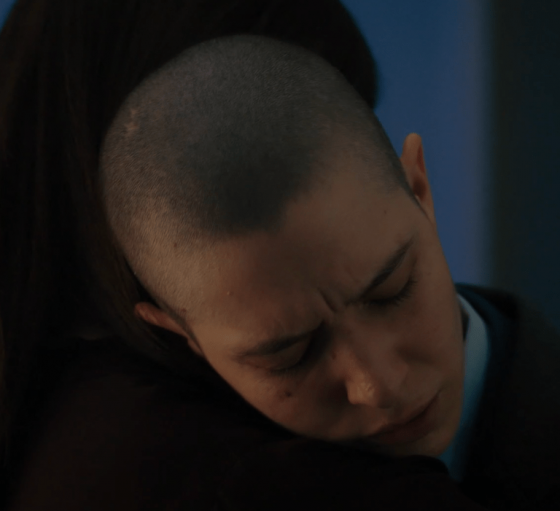 Read the rest of the original article at Fan Fun with Damian Lewis