Why the Use of Rock Music in Billions Feels Right
by Dodie Miller-Gould | Lemonwire | February 22, 2019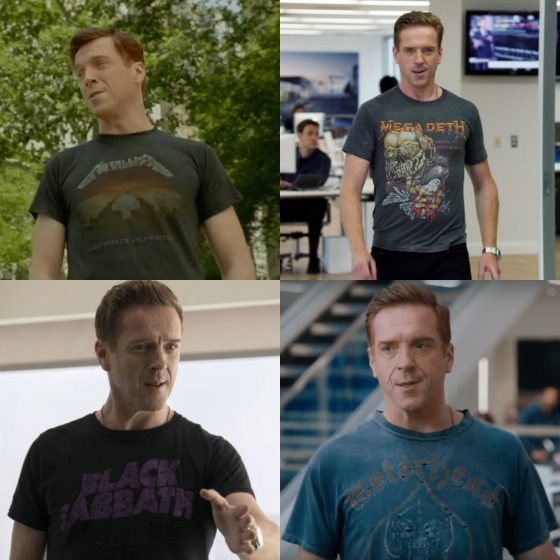 A series about stockbrokers and hedge fund managers is perhaps the last place certain audiences would expect to find scenes that have been enlivened by rock music, particularly that from the 1980s and 1990s. But that is exactly what happens in Billions.
Though set in contemporary times, the music has a classic rock and grunge bent. Largely it is the music that galvanizes billionaire hedge fund manager, Robert "Bobby" Axelrod. As the easily angered, but often in legal trouble Axelrod, Damian Lewis dons the shirts of his favorite bands, and shortly thereafter, the songs play. It doesn't always that way, but it does for Metallica and Megadeth.
Some of the best songs from the show include "Debaser" by The Pixies, "Next Big Thing" by the Dictators,  and "Master of Puppets" by Metallica.
Continue reading Showtime's Billions Shows Heavy Rock Quotient in First Three Seasons – Feb 22, 2019