Billions Makes the List!
by Ben Yakas | The Gothamist | December 13, 2018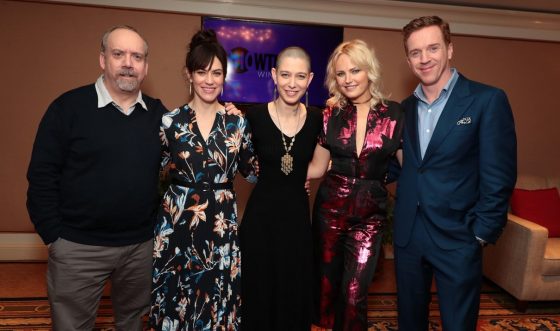 In 2016, over 400 television shows were aired or released. In 2018, that number has jumped to at least 555, which we know thanks to this handy spreadsheet made by Liz Shannon Miller. The Netflix-ification of television is truly upon us: the networks have a desperate desire to compete with the streaming giant, and they're doing so either by throwing every idea against the wall and hoping it finds an audience, or by launching their own streaming services… with limitless capacities for more content.
And television isn't just exponentially growing with new programming—any show with any sort of core fanbase could be brought back to life as a reboot (Murphy Brown, Charmed, The Chilling Adventures of Sabrina), spin-off (The Connors, Young Sheldon), or whatever hybrid monstronsity Kevin Can Wait turned into became before it was mercifully cancelled. There are over 20 more such zombie shows coming in the next year, with unlikely reboots of Conan the Barbarian, Gone Baby Gone and…The Bone Collector? Like the Greyjoys are found of saying: "What Is Dead May Never Die" (also, "Shut Up, Theon").