What the Fork?
by Damianista | Fan Fun with Damian Lewis | June 10, 2018
It is no secret that one of my favorite things about my favorite show is how it showcases the New York dining scene from hole-in-the-walls and neighborhood gems, to Michelin-starred restaurants. In case you missed previous season Dining Guides, here is the information about restaurants appearing on the show for Season 1 and Season 2.
I don't know about you but the restaurant choices the show creators have made for different characters in the first two seasons look very deliberate to me. There may be exceptions but Chuck is typically likely to eat at established places – city institutions if you will – with great food that is not revolutionary but extremely well-executed. Examples: Keen's Steakhouse and Babbo. Axe, on the other hand, seems to be more open to contemporary places that serve more experimental and inventive food. Examples: Momofuku Ko and Crif Dogs.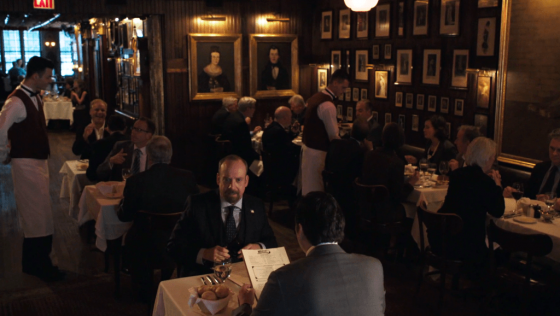 Chuck Senior eats at the very high-end old-school places. Examples:  Peter Luger and La Grenouille. And Wags does sushi from the strip mall body sushi to the high end Sushi Nakasawa.  All these men can go whatever restaurant they want to go in the city, and they can certainly go to the same restaurant especially if someone else is choosing for them. But their characters are written all over their choice when they make the reservations.
I was lucky to ask the show's co-creator Brian Koppelman about this while he was doing a Twitter Q&A on a choppy flight and he was very kind to reply.
We choose very deliberately. But they could go to same restaurant in nyc–not a plot point, not saying they would meet at one coincidentally–but, like, from economic and socio standpoint, they could have friends choose same place easily.

— Brian Koppelman (@briankoppelman) January 9, 2018
Before we dive into another brilliant season of New York food scene, massive thanks go to the show creators Brian Koppelman and David Levien for loving and honoring the dining capital of the world: Some of the places they choose are my personal favorites, some gems I discover thanks to the show, and I believe, being the forensic fan that I am, I try my best to figure all the restaurants featured in the show using a combination of hints from the scene, keyword search on Google and, hey, Google earth, too!
I describe each restaurant below as the one with what we see happening there (the one with being my tribute to another all-time favorite show Friends) attach a picture of the scene as a refresher and a link to restaurant website as well as its Yelp review where available. I really hope you have a chance to try one or several of these places and send us feedback. Please let me know if I am missing anything and I am happy to add it to the list.
Bon Appetite!
Episode 1: Tie Goes to the Runner
The one with Chuck finding out Dake may not be the Calvinist he seems:
4 Charles Prime Rib: An intimate supper club in West Village serving prime steaks, fresh seafood, hand-carved slices of prime rib, and decadent desserts.
4 Charles Street, New York, NY 10014
 The one with Chuck finding Ira eating pierogies:
Veselka: Serving tradition Ukranian food in the East Village since 1954. Lady Trader agrees with Ira about their pierogies!
144 Second Avenue, New York, New York  10003
The one with the "Trouble Doppelganger" showing up at the Idea Dinner
Del Posto: Refined Italian restaurant. The Idea Dinner in Billions is held in the restaurant's private dining room.
85 10th Avenue, New York, New York, 10011
The one with the take-out lo mein on the meeting table at the US Attorney's Office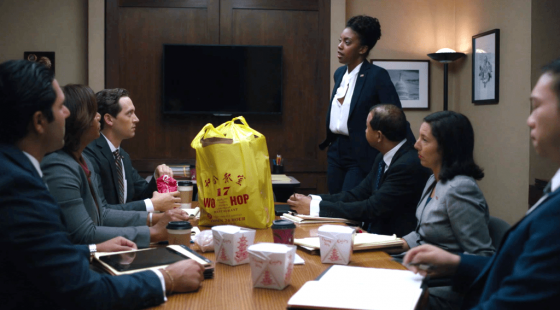 Wo Hop: Take-out friendly Chinese restaurant.
17 Mott St, New York, NY 10013
Episode 2: The Wrong Maria Gonzalez
The one with Chuck and Dake discussing the ways to get de-Funded 
Kossar's: Bagels and Bialys since 1936.
367 Grand Street, New York, NY 10002
Episode 3: A Generation Too Late
The one with Ira not proposing and proposing to his girlfriend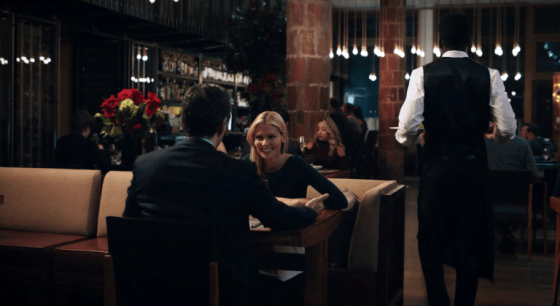 Craft: Chef Tom Colicchio's (Top Chef, anyone?) flagship restaurant in New York. I went to Craft back in early 2000s when the restaurant received a James Beard Award for the Best New Restaurant nationwide. But I am sure it still surpasses expectations! I think I need to do a return trip soon!
43 East 19th Street, NY, NY 10003
The one with the burger Chef Ryan is trying to replicate to seduce Raul Gomez 
Ann's Snack Bar: A small restaurant in Atlanta famous for its burgers.
Here is a close up to the original burger. You decide if Chef Ryan has nailed it.
1615 Memorial Drive, Atlanta, GA, 30317
The one with Ira still out to get Axe 
Viand Cafe: Believe it or not, it is my local diner!
2130 Broadway #1, New York, NY 10023
The one with the "recession special" – 2 hot dogs and 1 drink for $5.95
Gray's Papaya: a 24/7 open hot dog joint famous for its cheap and yummy hot dogs! I was very lucky to be LIVE on location while they were shooting at Gray's Papaya. Come join me in a FUN behind the scenes experience here!
2090 Broadway, New York, NY 10023
Episode 4: Hell of a Ride
The one with Chuck sharing his childhood secrets with Wendy
Brandy Library: An institution of fine drinking in the heart of Tribeca since 2003.
25 North Moore St, New York, NY 10013
The one with Black Jack Foley telling Chuck about how to take care about his father 
Donohue's Steakhouse: A homey place for steaks and other straightforward classics in vintage, dark-wood quarters. Donohue's does not have a website but the New York Times has a loving piece about the place.
845 Lexington Ave New York, NY 10065
The one with Sean Ayles trying to sell the efficacy of Axelrod Foundation to Taylor
North End Grill: Another brilliant establishment from New York's most important restaurateur Danny Meyer serving "rustic, elemental French-inspired cooking infused with subtle smoke from the restaurant's wood-burning grills." You can hear Billions co-creator and show runner Brian Koppelman talk to Meyer on his podcast The Moment here.
104 North End Ave (at Vesey St Battery Park) New York, NY 10282
The one with Axe reminding World-Aid chairman that he is not King Cole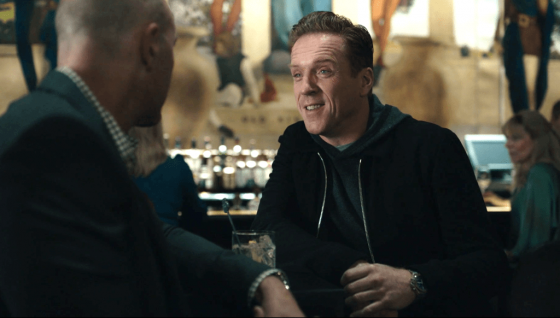 King Cole Bar, St. Regis Hotel: An upscale lounge serving located in the very upscale St. Regis Hotel. The centerpiece of the bar is a well-known mural depicting Old King Cole, painted by Maxfield Parish in 1906. Legend has it that this bar is the birthplace of the Bloody Mary.
2 East 55th St, New York, NY 10022
The one with Axe and Oscar celebrating their win at World-Aid board meeting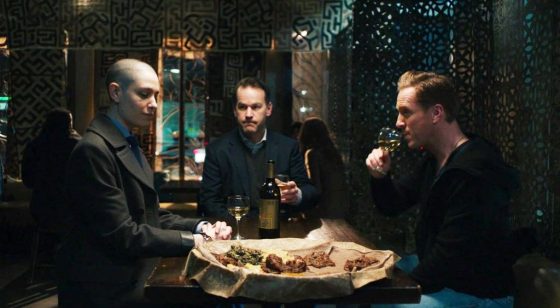 Ghenet: A relaxed restaurant serving traditional Ethiopian dishes like meat and vegetable stews and home-made injera bread.
348 Douglass Street Brooklyn, NY 11217
Episode 5: Flaw in the Death Star
The one with Axe and Wags welcoming Spyros to the family 
Daniel: *SPECIAL OCCASION* A 2 Michelin-starred elegant and jacket-required French restaurant named after its owner and executive chef, the legendary Daniel Boulud. The chef has several restaurants all over the city as well as in Boston, Miami, Palm Beach, Washington D.C, Montreal, Toronto, London, Singapore, and Tokyo with Daniel being the flagship.
And as much as it seems Chef Boulud has made an exception for Axe regarding the jacket, their usual practice is to provide a loaner to men that show up without jackets! I know it because Lewisto showed up there once without a jacket on a warm summer evening! It was hilarious that the dining room was full of men wearing the exact same jacket!
Below is a wonderful 15-minute video of the chef along with other city legends whom I hope to see in Billions in the seasons to come, namely Eric Ripert of Le Bernardine, Jean-Georges Vongerichten of Jean-Georges, and Jacques Torres of Jacques Torres talk about how they met in New York in 1980s, bonded over their French roots and revolutionized the NYC food scene.
60 East 65th Street New York, NY 10065
Next to making a wonderful cameo on the show, it turns out Chef Boulud prepared some special food for the cast and the show creators at the end of the shoot which they had at a private room above his kitchen. And Damian's review of the food obviously has as much weight as Yelp here!
The one with Taylor missing the chance to have dinner with Oscar 
State Bird Provisions: A hip San Francisco urban-rustic storefront setting serving a changing menu of American small plates.
Well, we do not see this one in Billions, but we hear Oscar asking Taylor to have dinner with him and that he could make reservations at State Bird Provisions. While Taylor regretfully passes on the offer because they have other plans for the night, I was extremely lucky to have dinner there with a wonderful friend of mine after the two of us made a tribute video to Brody and Carrie after Homeland Season 3. As Charlie Crews would agree, everything is connected!
1529 Fillmore Street San Francisco, CA 94115
Episode 6: The Third Ortolan
The one with Foley and Chuck eating crunchy pig ears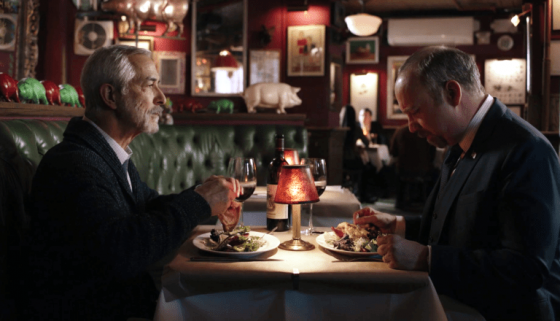 The Spotted Pig: Chef April Bloomfield's legendary gastropub in New York. And while Foley's favorite item on the menu is the pig ears, I would highly recommend their burger. Please have it as the chef suggest, medium-rare, and you will thank me!  Since the restaurant does not accept reservations, the wait can get brutally long if you want to go during prime time.
Try lunch, or early and late dinner with them and I guarantee you will be a very happy diner! In case you cannot get into The Spotted Pig, I also highly recommend Chef Bloomfield's other restaurant The Breslin as well.
314 W 11th Street New York, NY 10014
The One with the Ortolan 
This is not a restaurant but it is inevitable to talk about the almost spiritual dining experience that titles the episode.
What does a true friend do for his "sinking down" friend? Wags makes Axe meet the ortolan, a delicate songbird, as well as a delicacy in French cuisine, typically cooked and eaten whole.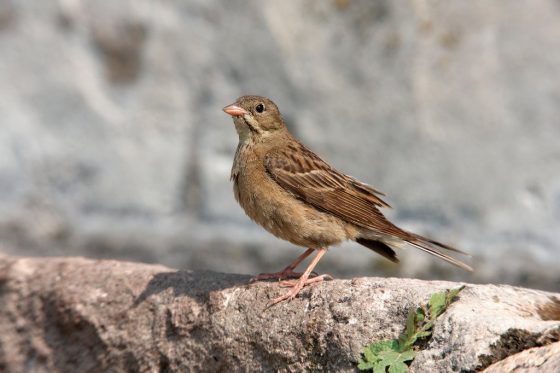 The traditional way of eating the ortolan involves the diner covering his head with a large napkin which is, the legends says, to shield the shame of such a decadent and disgraceful act from God's eyes, and, the French chefs say, to keep the aromas from escaping: One part pagan ritual, one part essay in gluttony, if you will.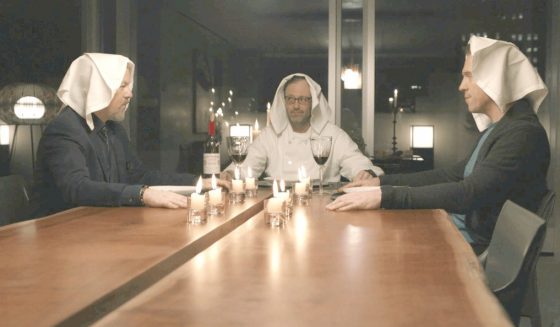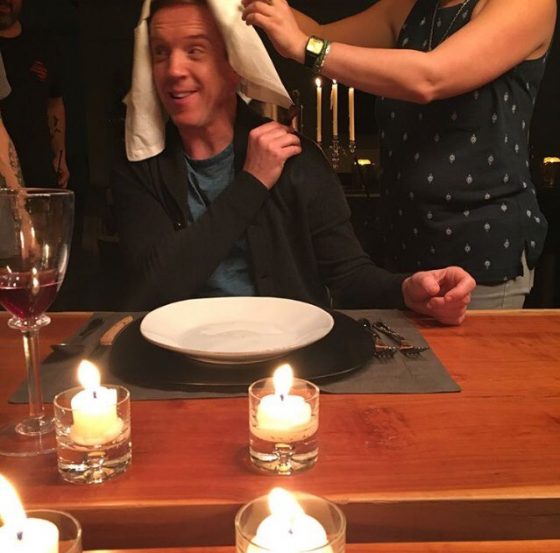 Axe and Wags have this experience, which feels more orgasmic than religious, with Wylie Dufresne of all people, a ridiculously talented chef whose WD-50 we LOVED. I still remember the first meal we had there and Lewisto asking Wylie if he could give him a hug. And you can now visit the chef's Du's Donuts and Coffee in Brooklyn.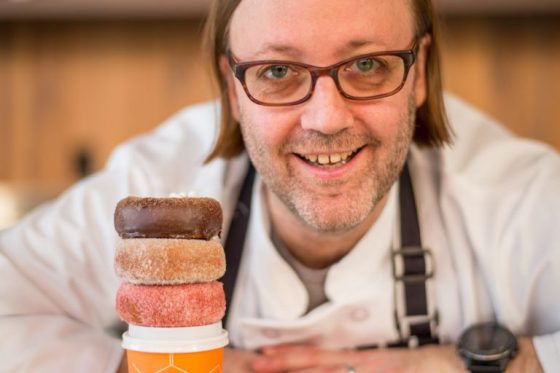 Killing and selling the ortolan has been banned in France since the late 1990s. The ban does not only have to do with the bird being a rare species but also with the method used to kill the bird. Wylie Dufresne explains in the episode that they don't blind the birds as they did in old times anymore but they still drown them in Armagnac, and guess what, that is exactly how Wags wants to go to his eternal resting place that he secured in Episode 4 Hell of a Ride. Besides, he is still a little peckish. And his exchange with the chef when he asks for the seconds is all Wags!
"Got any more? I'm still a little peckish."

"One is bliss. Two is gluttony."

"How about three?"

"Let's find out."
Episode 8: All The Wilburys
The one with Axelrod boys eating dinner with Helena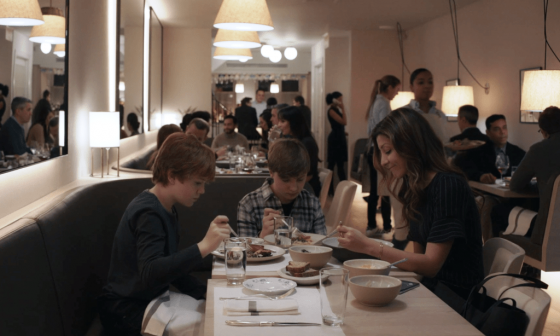 Despite all my efforts, from keyword search to Google Earth, I was not able to find what this place was. Many thanks go to Ginny, one of our readers, who came to our help and told us this is JoJo, a Jean-Georges place on the Upper East Side!
JoJo: A French Bistro serving  in a brownstone since 1991.
Jean-Georges Vongerichten is not only a legendary NYC chef but he also happens to be Lewisto's food god. I don't know how many times we have been to his restaurants (sadly, never to JoJo) and how many of his cooking books we have in the kitchen… Well, here is our mini collection!
JoJo, named after Jean-Georges' childhood nickname, is the first restaurant the chef opened in NYC in 1991 and had a big impact on the city's food scene especially in its early years.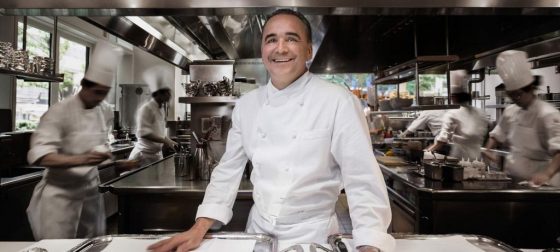 Jean-Georges now has 13 restaurants in NYC with several others in other U.S cities and countries, including England, France, Japan, China, Brazil, and Mexico. Our personal favorite Jean-Georges restaurants in the city are Nougatine, also known as the "poor man's Jean-Georges", the chef's flagship restaurant with 2 Michelin Stars) and, in particular, ABC Kitchen, a new American restaurant serving dishes made with local and organic ingredients.
160 East 64th Street, New York, NY 10065
Episode 9: Icebreaker
The one with the Rhoades – Watley double date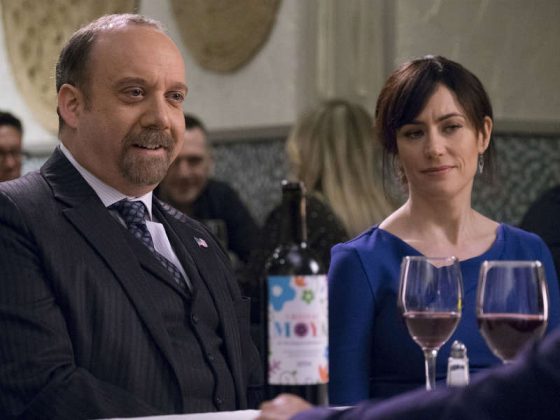 Kefi: That is exactly what I said when we saw the Axelrods leaving MP Taverna in Roslyn, New York, in Season 1 Episode 9: Where The F*** is Donnie?: If you don't want to drive to Roslyn, NY, you can always try chef Psilakis' delicious food at his wonderful Kefi, one of our go-to neighborhood joints in what we call Upper Best Side. And, now, Chuck and Wendy are having dinner (or not) with Lonnie and his wife Sandra pianist wife at Kefi, a neighborhood gem serving home-style Greek food at reasonable prices. And, by all means, go with a bottle of Greek wine!
505 Columbus Avenue, New York, NY 10024
The one with Axe and Andolov talking about exotic delicacies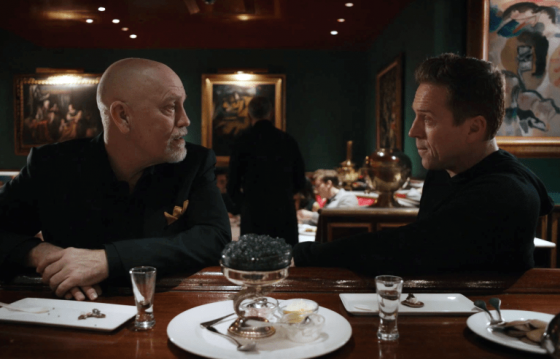 The Russian Tea Room: Serving continental classics like borscht, beef stroganoff, caviar & vodka in a radiant setting for more than 80 years.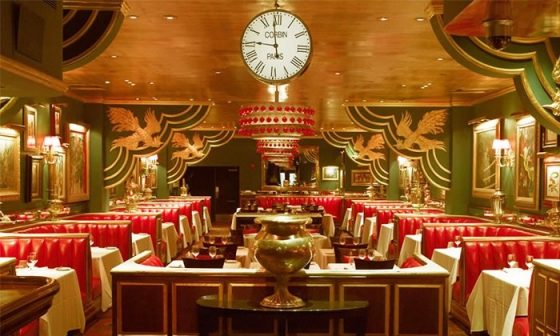 150 West 57th Street, New York, NY 10019
Episode 10: Redemption
The one with Axe and Wags meeting Frotty Anisman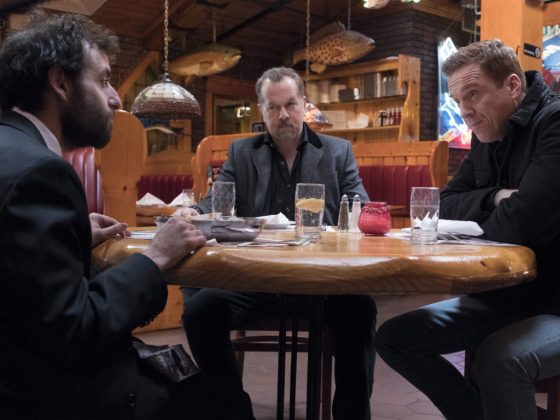 Sammy's Fish Box: Bustling and spacious family seafood spot serving big portions. Opened in 1966, the restaurant has grown from a 26-seat snack bar place to a 500-seat restaurant.
41 City Island Avenue Bronx, NY 10464
The one with the ramen that blew Ohsaki-san's (the most feared ramen critic in Tokyo) mind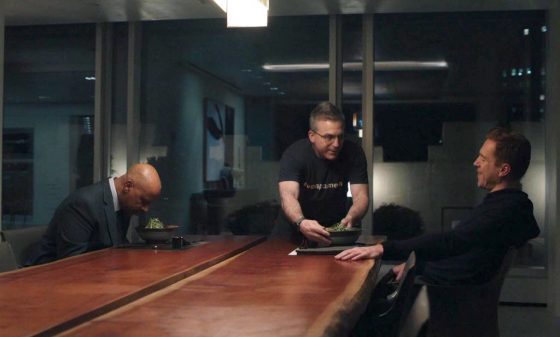 Ivan Ramen: Lucky us, we do not need to travel to Tokyo to taste Chef Ivan Orkin's yummy ramen but it seems Axe does not even have to travel to either of Orkin's NYC restaurants but has the chef over to cook it at home for him. I love his Tokyo Shio Ramen (ah that umami broth!) but by all means have an order of the pork meatballs, too!
Clinton Street: 25 Clinton Street, New York, NY 10002
Slurp Shop: 600 11th Avenue, New York, NY 10036
Yelp Review for Clinton Street 
The one with Taylor hosting a celebration dinner for Oscar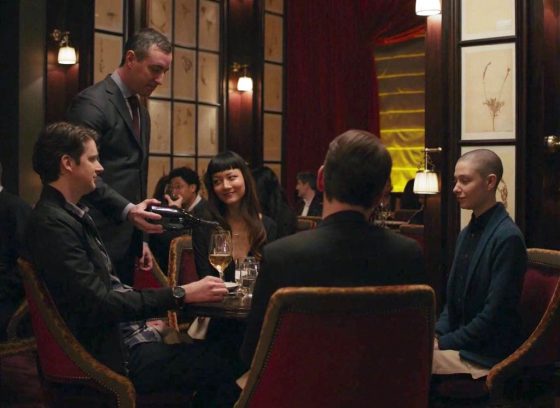 NoMad: Second restaurant from chef Daniel Humm and Will Guidara of Eleven Madison Park fame serving refined yet approachable food in a casual elegant setting.
1170 Broadway New York, NY 10001
The one where Kansas City people are having dinner before seeing Cats on Broadway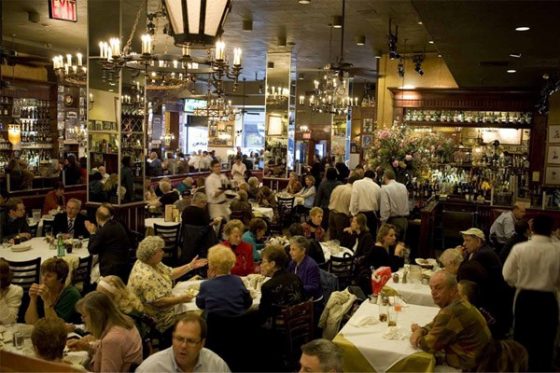 Carmine's: A family-style Italian restaurant offering traditional southern Italian dishes. We do not see this one in the show but find out that the Kansas City people considering to invest with Axe Capital are going there before they see Cats on Broadway. They are probably going to the Times Square branch since it is in the theatre district but Carmine's also has a location in the Upper West Side, my neighborhood, as well as in Atlantic City,  Washington D.C. and Las Vegas.
Carmine's loves the shout out on Billions and it turns out they are Team Axe!
Times Square: 200 West 44th Street New York, NY 10036
Upper West Side: 2450 Broadway New York, NY 10024
Yelp Review for Upper West Side
The one with Axe dining with Andolov and his family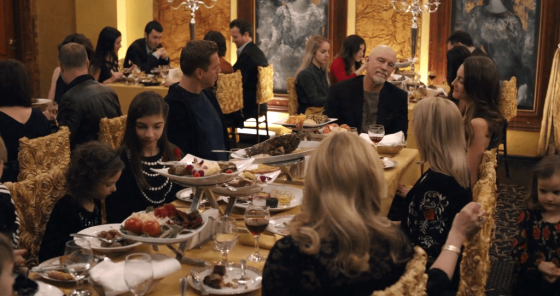 Tatiana Restaurant: Partly a Vegas-style glitzy nightclub, partly a Russian restaurant. I highly recommend this article from the Thrillist about how an evening at Tatiana feels like.
3152 Brighton 6th Street Brooklyn, NY 11235
The one with Axe buying Genometech Atlas over drinks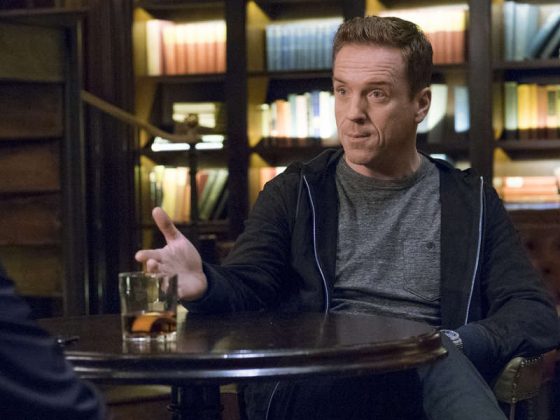 The Library Bar at the Nomad Hotel: Extremely cool hotel bar with an extensive literary from The History of New York to Food and Drink.
1170 Broadway, New York, NY 10001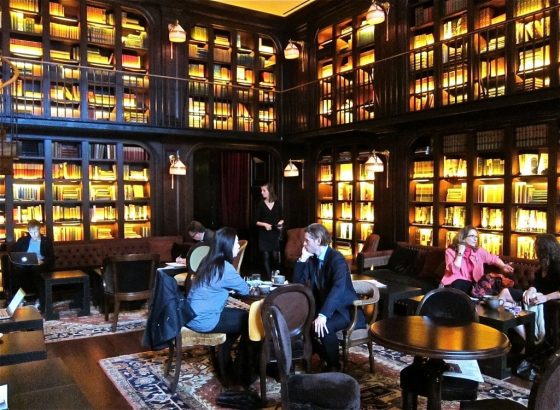 Yelp Review – Not available
The one with Taylor finding Oscar to tell him WTF just happened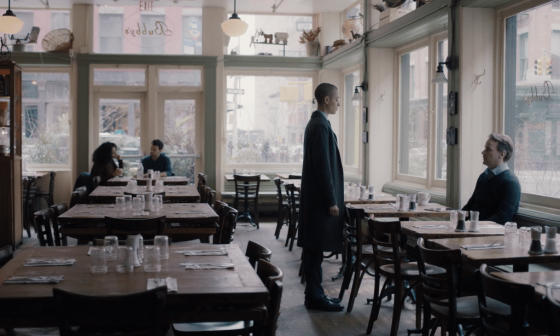 Bubby's – Tribeca: Serving yummy American comfort food since 1990.
120 Hudson Street New York, NY 10013
Episode 11: Kompenso
The one with Salt Bae demonstrating his unique salt serving skills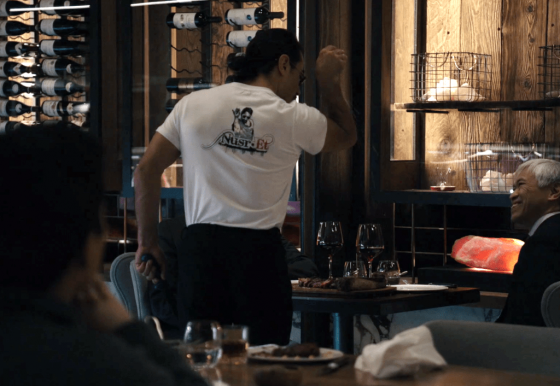 Well, this one got me LAUGHING HARD and here is WHY!
Nusr-Et: Nusret Gokce is a Turkish chef and restaurateur, nicknamed Salt Bae, whose Instagram videos of slicing and salting steak went viral and made him an international star overnight! Nusret now owns several restaurants, including one in New York, called Nusr-Et because Et means meat in Turkish! And while his dramatic meat slicing and salt serving skills seem to turn Kate Sacker of all people on, Kate prefers to look at the eclipse through the cereal box when Chuck offers to order the Tomahawk and have Nusret perform at the table 😀
60 W 53rd Street, New York, NY 10019
Here is a story about how, in the blink of an eye, Salt Bae turned his internet fame into a restaurant empire. You can also see one of the videos that made him an international phenomenon here.
Read the rest of the original article at Fan Fun with Damian Lewis. The Dining Guide will be updated after each future Billions episode airs. Stay informed by following the original article.
The one with Axe having his annual "fuck ups fucking up" breakfast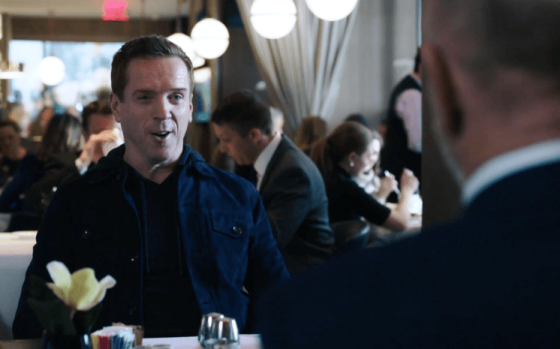 The Regency Bar & Grill:  A refined hotel restaurant serving elevated American plates as well as afternoon tea and cocktails.
540 Park Avenue, Loews Regency Hotel, New York, NY 10065 
Here is Damian with Jonathan and Lizzie Tisch, the owners of the Regency Hotels, who also make a cameo in the episode.
The one with Lara and Wendy having Casamigos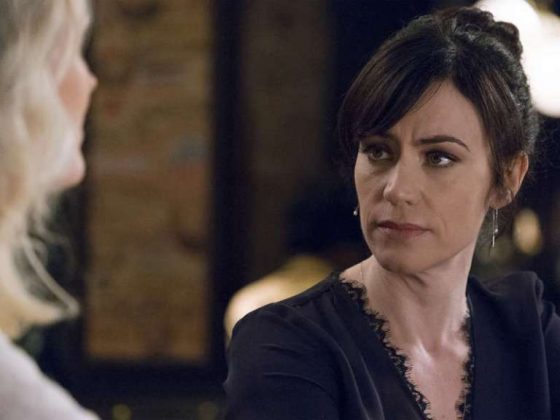 Black Tail Bar:
 Bar with a retro Cuban theme serving cocktails and American food. Their extensive and artsy Drinks Menu Edition 2, is 
on sale
 on their website 😀
2 Battery Place, Floor 2 Pier A New York, NY 10004
The one with Chuck and Ira sharing a Porterhouse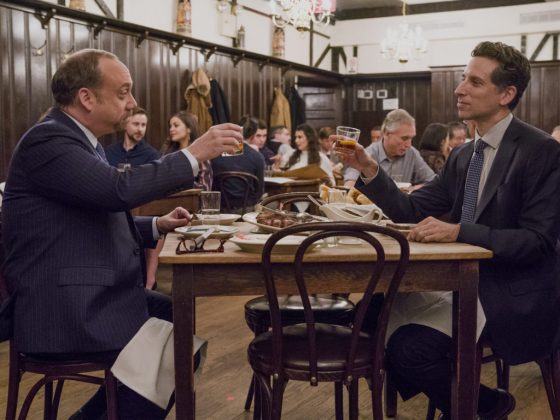 Peter Luger Steak House: An old school, and arguably the BEST steak house in New York serving aged beef since 1887.
178 Broadway, Brooklyn, NY 11211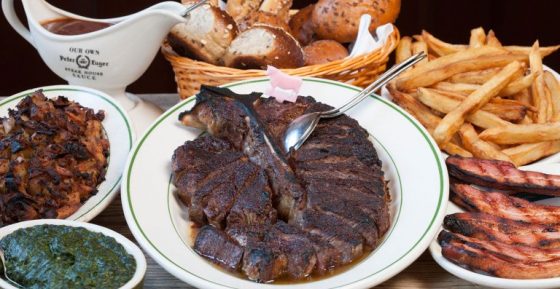 Episode 12: Elmsley Count
Well, our characters are too very busy to go out in this episode, but old friends share a bottle of wine over at Chez Rhoades. Cheers! See you all in Season 4!