Billions is a Top Rate Show. Period!
by Rahul Gupta | Pen News | May 11, 2019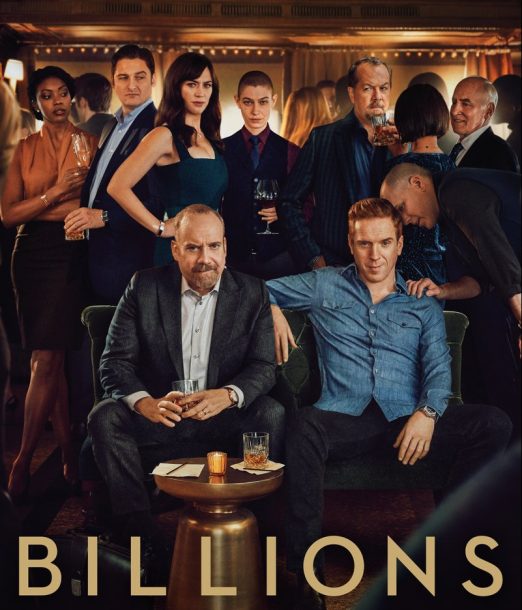 The TV Show "Billions" is possibly a landmark when it comes to depiction of the hard wired, hardcore, brutal world of clashes between the administrative machinery and the large scale Wall Street brokerage firms. In fact, "Billions" has nothing much to write home about the words synonymous with Billions such as Palatial Homes (there are some yes), Swanky Cars (Yes), Super Luxury Lifestyles (Yes) but in more than 90% of the narrative of the 4 seasons, it is far more than just money. Its an in depth look at the flora and fauna of wealth creation on a large scale. It looks at collateral damage repeatedly…. it may be people, it may be families, it may be companies but the show goes out of the way to make you realize that building Billions has a lot of accompaniments.
So, if you as a person are ready to eschew these virtues, you might want to tread a path of caution and be nimble footed every step of the way. What makes Billions a treat to watch is the kind of nasty dogfights its main protagonists enter every now and then. Be it Bobby's outing with a child of one of his former employee who had been college funded by Axe Cap and who is refusing to work with him is led onto Bobby's private boat and then left in an unmanned parking area with no supplies so that he given in to Bobby's demand to work with him, Be his wife Lara who strong arms her kids school principals, fellow gym mates on a daily basis to impress upon her affluence and power are all reminders of the "Dog Eat Dog" syndrome depicted in all the seasons of "Billions" till date.
This essay aims to give an indepth look at the world of "Billions" and its lead characters, the various themes it explores and the broader message behind a show like this.
Continue reading Billions: The Ultimate World of…Dog Eat Dog – May 11, 2019