Is Anyone Incorruptible?
by Damianista | Fan Fun with Damian Lewis | June 14, 2020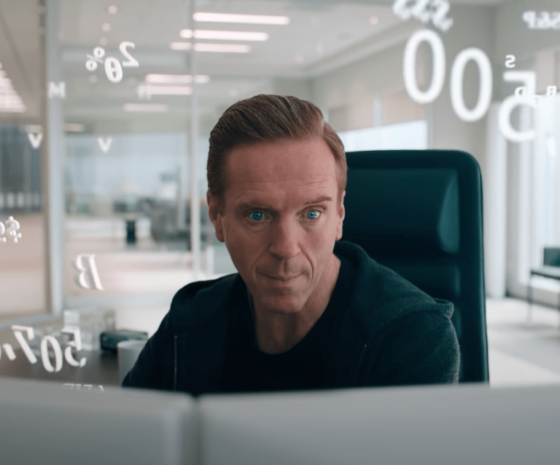 I cannot believe this is the last episode of Billions Season 5 that we will see for a while! Since they had to stop shooting mid-March due to Covid-19 crisis – which gets a mention in this episode –  Episode 7 is the mid-season finale that leaves us with more questions than answers. I just hope that they can resume shooting as soon as possible when it is safe to do so, and given what we have seen so far, the rest of the season is sure to be a crazy ride! Hope you stay with us between the two halves of Season 5 because we still have a lot to say about what we have seen in the first seven episodes!
The Limitless Sh*t, written by Brian Koppelman, David Levien and Emily Hornsby and directed by the one and only David Costabile, looks for an answer to a billion dollar question:
Is anyone incorruptible?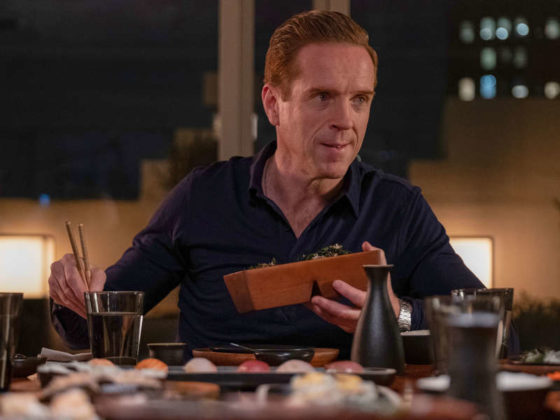 The anticipated dinner party is on at Chez Axelrod. Chef Ryan who has been to Japan to learn Japanese cooking, is serving home-made sushi and sashimi as well as other small Japanese bites to the guests including not only Wendy and Tanner but also Maria Sharapova (Axe's date?) as well as Wags and his girlfriend Jill – at 24 she is young enough to be Wags' daughter – with whom he is planning to have a baby!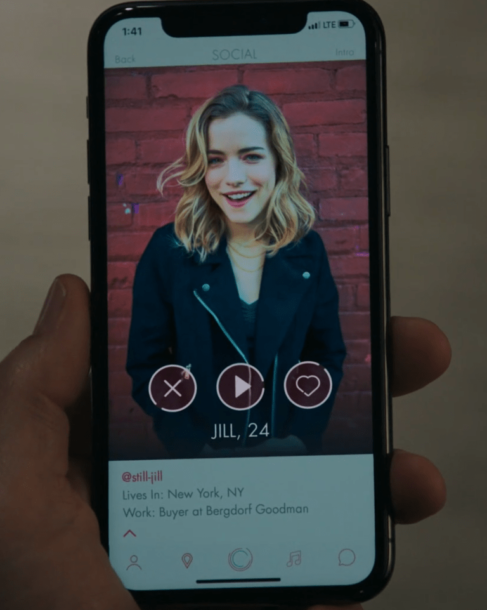 We find out that Tanner is on a 16/8 intermittent fasting – which I believe Brian Koppelman has also been doing for some time and I an trying a 14/10 version – whereas Wags introduces himself as an intermittent eater 😀 Joke aside, the ancient Greeks were great believers in fasting: Plato fasted for greater physical and mental efficiency, and Aristotle, his student, followed suit.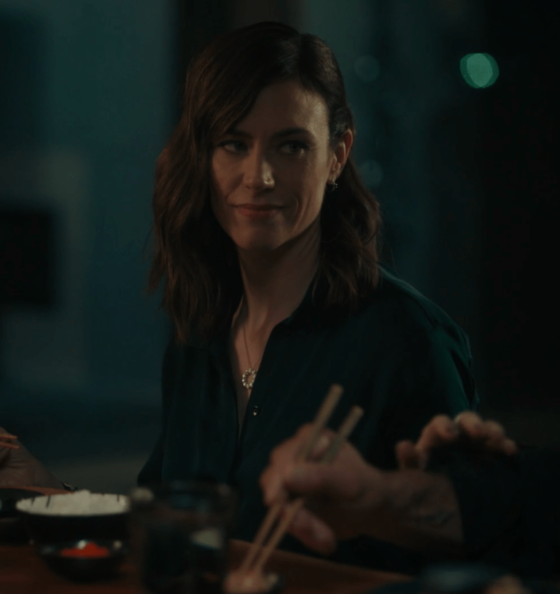 Axe, who is paying utmost attention to Wendy as she cannot keep her hands off Tanner, offers to take the different diets into consideration for the viewing party he is planning for the new series of paintings Tanner is creating for him!  Tanner is taken aback by the idea and seems to prefer Axe serving him "fucking grilled" at the party rather than making him attend it. And it seems he and Wendy talked about this before – we find out that Tanner cannot stand the "bullshit interpretations" of his paintings. While Axe calls Tanner is "the mythical incorruptible artist" and knows that this is exactly what Wendy likes about Tanner, we all know that Axe believes everyone is corruptible – if you pay the right price.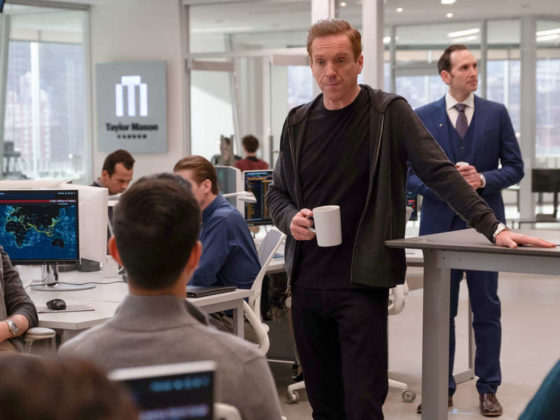 The morning brings Krakow's rubber-stamping of Axe's bank which the team on the trading floor perceives as a funeral. Once Axe has the bank up and running, they will need to deregister as a hedge fund. Axe Capital will be a family office to separate commercial from banking and the fees investors pay to cover the salaries will not be there anymore.
So is there a way to stop Axe from going this route that will inevitably Midsommar – a movie where a seemingly idyllic retreat turns into a violent competition at the hands of a pagan cult – some of the Axe Capital employees? When they ask the boss about their future, Axe just tells them stop asking others about their future and make their own – which is so similar to the advice Ben Kim's mother has been giving him, so much so that he can smell his mom's ggori gomtang in it! 😀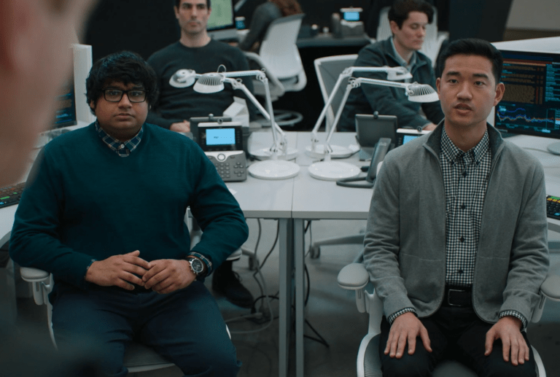 And while it is obvious neither the kind words by Ben Kim nor the not so kind words by Dollar Bill will stop the bank venture, what if they could give Axe a huge trade victory and especially today after a series of weak morning trades? So here comes Vigilantrix… which, according to Victor, is the Limitless Sh*t that gives one mental clarity and acuity. Having read about the successful trials earlier and now seeing that Vigilantrix has not only turned Victor into a Derren Brown kind of mindreader but also improved his vocabulary, Axe is sold on the drug.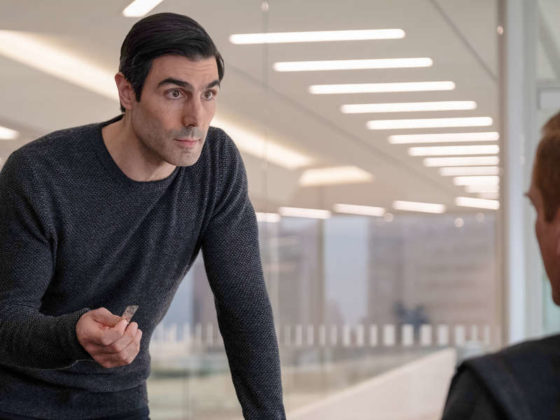 Read the rest of the original article at our sister site Fan Fun with Damian Lewis