An Act of War
by Dana Feldman | Forbes | June 14, 2020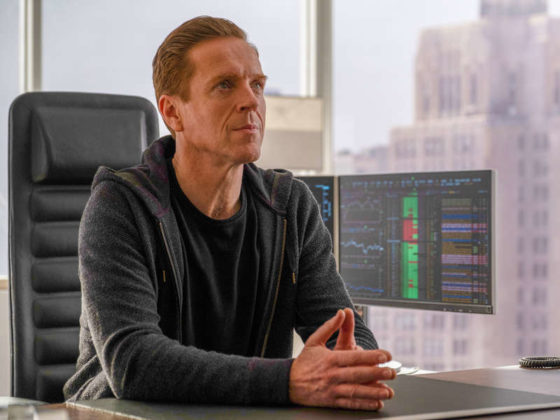 All is not fair in love and war. This is made very clear in the midseason finale of Billions. Of note, tonight's episode "The Limitless Sh*t" was directed by the one and only David Costabile, better known as Wags.
Axe (Damian Lewis) wages war on Mike Prince (Corey Stoll) when he discovers his adversary has crossed the line. But this is just one battle Axe is fighting. He's also very irritated by the deepening relationship between Wendy (Maggie Siff) and Nico Tanner (Frank Grillo) and we know what happens when Axe is unhappy about a situation: He finds a way to destroy it.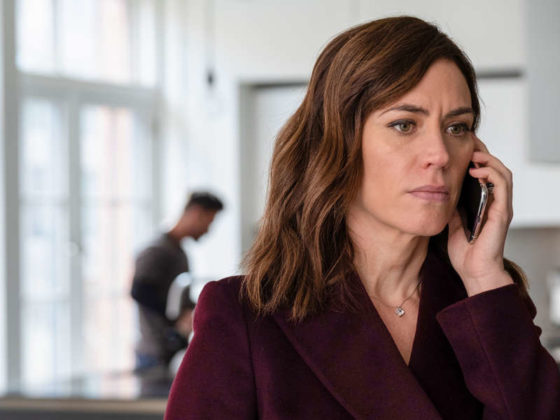 When Axe tests Wendy's loyalty by asking her to take some pictures of the paintings Nico is working on, she refuses saying it's a bad ask and she's not playing. This motivates him to set up an impromptu viewing at the loft.
The wheels to destroy their relationship were set in motion at a dinner in the opening scene with Axe and his date (real-life tennis star Maria Sharapova), Wendy and Nico, and of course, Wags and his extremely young girlfriend-slash-future baby mama. Remember, Wags is having a redo after screwing up his first four children.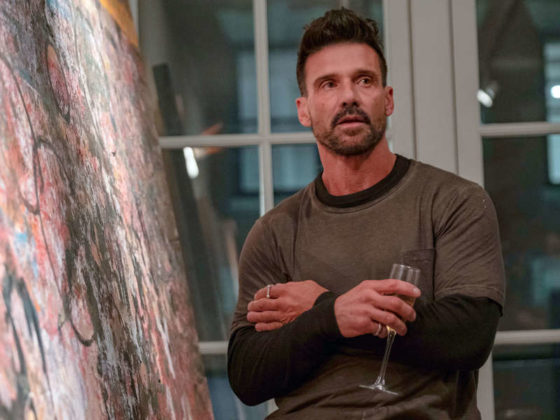 To prove her beau is as unprincipled as anyone in their world, and to sabotage their romance, Axe invites a very wealthy socialite with an eye for art. She's a collector with a lot of knowledge and Nico is quite taken with her thoughts on his latest paintings. She just "gets him" and though until now he's avoided selling out, it appears the price might finally be right.
Todd Krakow (Danny Strong) is another thorn in Axe's side. The treasury secretary is brought down by Chuck (Paul Giamatti) and Kate Sacker (Condola Rashad) in a clever maneuver. It all starts when Chuck gives his smartest students a unique challenge to find dirt on Krakow but a few have an ethical objection to the assignment, saying it feels improperly motivated and super targeted. Shouldn't they start with a crime and then build a case?
Chuck lectures them on split loyalties and explains that in this line of work you cannot avoid taking a side and anyone that objects can leave. Though the remaining pupils dig, they aren't able to uncover anything bad enough on Krakow. Chuck has an idea and sets up a meeting with him. If they can't take him out they have to make him take himself out.
He and Sacker warn him about a possible investigation into corruption. Krakow plays right into their hands and in a meeting at The Federal Reserve Bank of New York, he loudly blasts all in the room for their various forms of misconduct and makes the point that he's not going down with the ship because there's coronavirus on it and that sh*t spreads. He will not be a part of a criminal enterprise. He's fired and without Krakow in a position of power, Axe's bank charter plans hit a snag and he's back to square one.
Not everyone is happy with Axe's bank plans. Dollar Bill (Kelly AuCoin) warns Axe Cappers that should such a plan go through, no one's job would be safe. Victor (Louis Cancelmi) has one final play for Axe before that happens.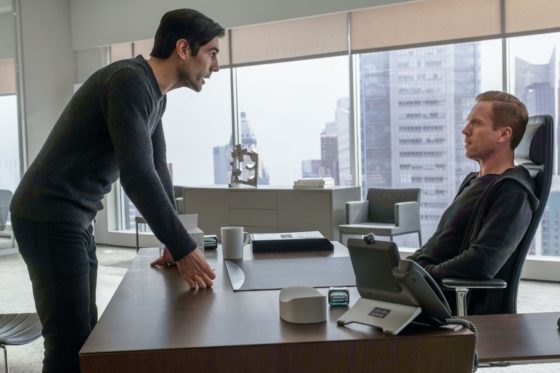 He presents Axe with the brain-enhancing drug Vigilantix, which he calls the "limitless sh*t" swearing it helps with focus and productivity. He's having crazy mental clarity and has enough for all to try.
Taylor (Asia Kate Dillon) thankfully doesn't participate and sees how flawed the drug really is. Axe, who is firing on all cylinders, says he's never felt so focused. Per the small print, FDA approval is pending. You should always read the small print!
When Taylor explains that the drug is actually warping everyone's judgment, Axe halts the operation. This is after he told the team to dump out of roughly $3.2 billion in positions to free up capital for the play. Taylor stops him just in time to prevent the massive, fatal loss.
Now that they've essentially saved the company, Taylor tells Axe he'll notice a loss from the carbon side. Taylor learned the hard way how hard do-gooding can be when they ended up in a tin crisis.
Tin, which is used to produce solar cells, is cheaper, safer and easier to manufacture than lead. It was believed the tin purchased was being sourced from safely and humanely run mines in Australia but that isn't the case. There's been a break in the supply chain and a middleman has been selling suspect tin to their facility that leads back to the extremely dangerous Congo, thus making it a conflict mineral.
If this leaks to the media, it'll be a death-blow to Taylor's young company. Lauren (Jade Eshete) suggests they team up with fellow investor Prince, who suggests a way to turn this around by resourcing the tin. He even convinces Taylor and Wendy to work alongside him but they all realize it's only a matter of time before the story leaks to the media and when that happens, the company will be gutted by regulators and the stock value will plunge.
They decide to leak the story immediately, halt all production and use the new, clean tin source. They'll still take a catastrophic loss for the next three to four quarters but Prince offers to absorb the brunt of it. He offers to buy Mason Carbon out of its position. Taylor says they want to ride the wave together as it will eventually become profitable again. No one will buy anyone out, they'll absorb the bumps and bruises together.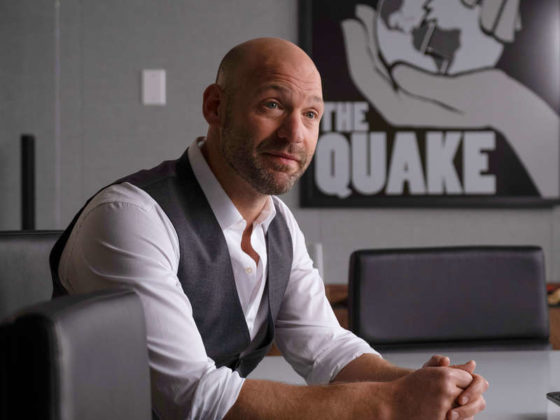 Taylor admits to taking a calculated risk with Wendy and Prince because there was a chance for a long term upside. Axe and Wags immediately accuse Prince of manipulation. Axe is furious and wages war, vowing to find what Prince cares for most so he can destroy it. Like the mob, they'll go to the mattresses.
Chuck is in a war of his own with his conscience. In an effort to save Chuck Senior (Jeffrey DeMunn), he meets with a rogue "doctor" who clearly doesn't practice medicine under the guidelines of the Hippocratic Oath.
To get his father on the donor list, his vitals have to be up to par. That part is doable but the up to five-year wait is a death sentence. If Chuck can't move him up the list once he's on it, he'll need to find a kidney on the black market. A kidney could be harvested from an undocumented child from El Salvador who is currently in federal custody. She's a match and the price tag is $38,000.
Chuck immediately says no and asks if there are any alternatives. He's told there are a lot of desperate people that want to sell their parts. The doctor says his reaction is normal but when times get desperate, which they always do, he always gets a phone call.
In a final attempt, Chuck has a company-wide blood drive in an effort to see if any of his staffers are a match. Kate busts him saying it's coercion and a HIPPA violation. At the end of the day…
Read the rest of the original article at Forbes