Damian Lewis interview
The ex-Etonian talks schooldays, silly movies and choosing his own career
Damian and Helen Onstage for Children's Charity
by Stephen Einhorn Blog  | October, 2010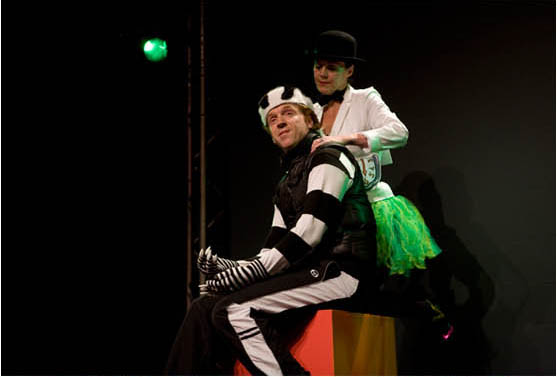 At the beginning of October, the children's charity Scene & Heard played host to a star studded event held at the 20th Century Theatre in Notting Hill. The evening included champagne, canapés, the performance of plays written by Scene & Heard's child playwrights, and an auction.
Famous faces included patrons Damian Lewis (the host), Helen McCrory, Tim Pigott-Smith, Tom Goodman- Hill, Twiggy Lawson and Jonathon Pryce.
Scene & Heard is a unique mentoring project that partners the inner-city children of Somers Town, London with volunteer theatre professionals. They give children intensive, one-to-one adult attention, enabling them to write plays which are then performed by professional actors. For many years, this vibrant charity has created astonishing and extraordinary theatre.
Continue reading Scene & Heard Charity Event – October, 2010
Hamlet in the Park – Theatre
by Alastair Macaulay – Financial Times – June 17, 1994
This most excellent canopy the air, look you . . . It makes a difference to when you can see the firmament Hamlet is talking about, and here is one of the gains of watching Hamlet in the Open Air Theatre in Regent's Park. With the sky above he counts himself king of infinite space; amid the theatre he might be bounded in a nutshell. Continue reading Hamlet in the Park – June 17, 1994