Thanks to Michelle for the news that The Escapist featuring Damian Lewis will be theatrically released in Australia on November 20, 2008; click here for more information. 😀
Sadly the Hollywood Reporter reports that no US release date for The Escapist has been confirmed. 🙁
Click here for an interview with Brian Cox about the recent screening of The Escapist in Nairn, Scotland.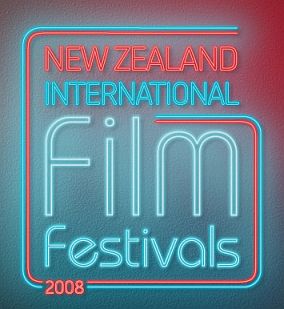 Click on the links below for more cities and dates scheduled to screen The Escapist during the New Zealand International Film Festival:

» Napier
5 Sep | 3:45pm | Century Cinema
7 Sep | 6:15pm | Century Cinema

» Tauranga
10 Sep | 3:45pm | Rialto Cinemas Tauranga
10 Sep | 8:00pm | Rialto Cinemas Tauranga

» New Plymouth
16 Sep | 3:45pm | TopTown Cinemas
17 Sep | 8:00pm | TopTown Cinemas

» Nelson

24 Sep | 3:45pm | Suter Cinema
25 Sep | 8:00pm | Suter Cinema

» Greymouth
TBD (October 2-8)

» Masterton
TBD (October 15-29)

» Queenstown
TBD (October 23-Nov 5)

» Levin
TBD (October 28-Nov 12)

» Gisborne
TBD (Nov 6-19)

» Whangarei

TBD (Nov 13-26)

Maureen Ryan, "The Watcher" for the Chicago Tribune, said this about Life starring Damian Lewis:

"Life" (returns Sept. 29 on NBC): Donal Logue ("Grounded for Life") has joined the cast as Capt. Brian Tidwell, Detective Charlie Crews' new boss. Tidwell brings a "brash, no-nonsense, New York sensibility into a department that is very much Los Angeles," executive producer Rand Ravich told critics at TCA in July.

As for the conspiracy Crews was investigating—he was unjustly imprisoned for murders he didn't commit—Ravich says that will be part of the new season. Last season, "we found the guy who did the actual killing, but that will just be the tip of the iceberg. The people who put [the killer] into play, the larger forces at work, are still out there," Ravich said.

A programming note: "Life" airs twice a week when it returns, on Mondays and Fridays—but only for two weeks. Those dates are Sept. 29, Oct. 3, Oct. 6 and Oct. 10. Then the show airs only on Fridays.

Mike from Pop Critics had this to say about Life:

"… Lewis is a fantastic actor and is the single reason Life works. Charlie Crews (Lewis) has unique style of solving crimes with a Zen attitude (sometimes), which was refreshing amongst the staleness of procedural dramas. I also loved his partner Dani Reese, who is beautiful but doesn't act like it. She has some serious flaws she's working through, and it's done in a more realistic way than other shows. This season the series adds comic Donal Logue from Grounded for Life."