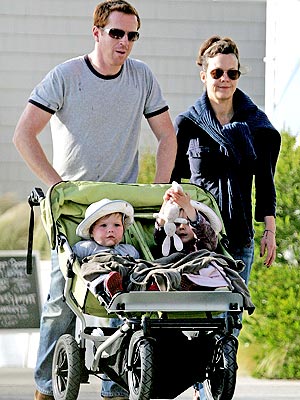 The Lewis Family (Damian, Helen McCrory, Manon, and Gulliver) were photographed out walking in Marina Del Rey, California on Thursday, April 2, 2009; click here to read the entry at Celebrity Baby Blog. 😀

Listen to Rupert Wyatt, director of The Escapist, discussing the film with Dan Persons on Mighty Movie Podcast.

Laemmle Theatres is sponsoring a special $6.00 screening of The Escapist in West Hollywood on April 14th at 7:30 pm (PT); click here for more information.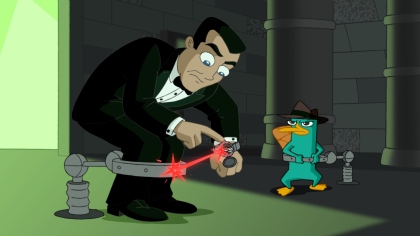 In the Sunday edition of the London Times Stephen Armstrong writes about doing voice-overs for Disney's hit, animated series Phineas and Ferb; and he talks about the large number of British actors that have contributed to the series, including Damian Lewis.

If you are in the UK, watch Phineas and Ferb and hear Damian Lewis as Agent 00 0 in "Elementary My Dear Stacy" on the UK Disney Channel on April 12th and 13th at 11:20 am.

Listen online to Helen McCrory on BBC Radio 4 in the second and final part of "Something Fresh" by PG Wodehouse.

Alex Rider: Operation Stormbreaker with Damian Lewis will air on HBO2e at the dates and times shown below:

» HBO2e Wed, Apr 8, 1:30 PM Alex Rider: Operation Stormbreaker
» HBO2e Thu, Apr 16, 7:30 AM Alex Rider: Operation Stormbreaker