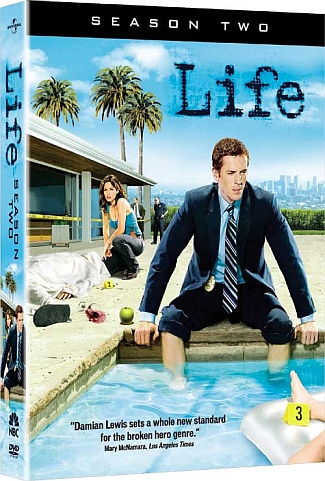 The 5-disc set of the region 1 (North American) DVD for Life – Season 2 starring Damian Lewis will be released in the US on August 25th and is currently available for pre-order. Click here for the cover art and more information. ➡

Thanks to Dotty for the news that BBC Radio 4 (FM) will rebroadcast "Something Wrong about the Mouth" with Damian Lewis for "The Saturday Play" on May 16, 2009 at 2:30pm. The play originally aired on January 20, 2007 and will be available for online listening for one-week after the the May 16th broadcast. Click here for more information about the production and to download the program in MP3 format (compliments of Kaz!)

The extended version of Have I Got News For You episode 37.2 with guest host Damian Lewis is now available on YouTube in 4 parts. Thanks to Ryanne for the link.