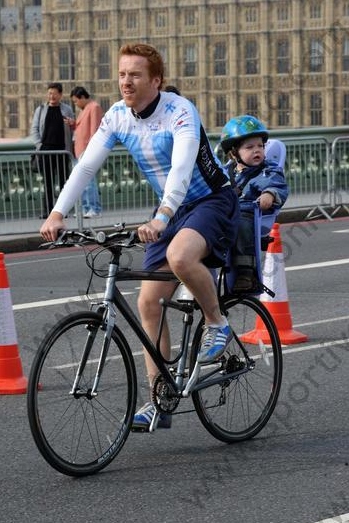 New pictures of Damian Lewis (including the photo above with his co-pilot Gulliver Lewis!) taken at the "Prostate Cancer Charity London Tour" event are now available in the Warehouse. Damian did one lap each with his son Gulliver and his daughter Manon on the back of his bike. 😀

Thanks to Kate (lucky girl!) for sharing the terrific photo below with Damian Lewis taken at the "London Tour" cycling event. 🙂

And thanks also to Paula for her assistance!