Damian Lewis' Inspiration for Wolf Hall's Henry VIII: 'Wills and Harry'
Damian Lewis reveals the unlikely inspiration behind his portrayal of Henry VIII
by Hannah Furness and Gaby Wood – The Telegraph – 21 January 2015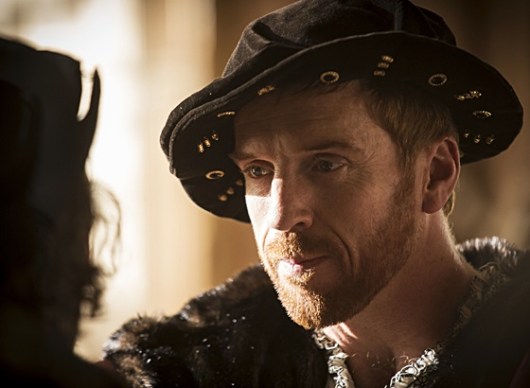 As he plays a handsome Henry VIII, pacing his palaces as he negotiates a split with Rome, one might have thought Damian Lewis would turn to the history books for assistance.
But the actor has disclosed an unusual inspiration for his part in Wolf Hall: The Duke of Cambridge and his brother, Prince Harry.
Lewis, who is to star in the BBC's new flagship period drama, said he had gained an insight into the character of Henry VIII by studying the lives of the modern princes.
The actor, who was also educated at Eton and recently received his OBE from the Duke of Cambridge, said he had drawn on their desire for "normality" when playing the Tudor monarch.
He appears as a slender Henry VIII in the BBC's adaptation of Hilary Mantel's Wolf Hall, alongside Mark Rylance as Thomas Cromwell and Claire Foy as Anne Boleyn, appearing in the final moments of the first episode.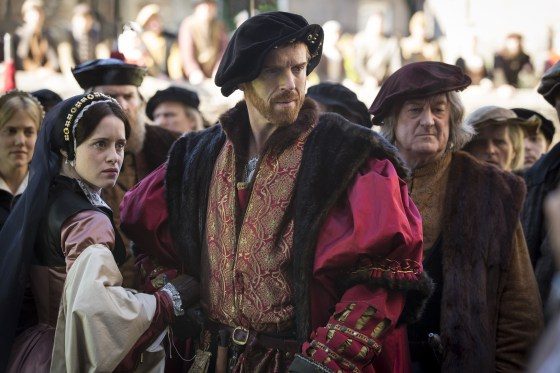 In an interview with the Telegraph, he said he had "drawn on the essential source material" of Mantel's Booker Prize-winning novels during research, pointing out the story is still a "piece of fiction" despite its rigour.
He added he had also taken influence from the Duke of Cambridge, a known fan of his hit television programme Homeland, and Prince Harry, after observing how the pair approach their public duties.
"I have actually on occasion found myself thinking about Wills and Harry; wanting to normalize your life as much as possible," he said.
"I see in Henry a desire for normality, and as he started to lose his waistline, and lose his athleticism, he surrounded himself with what can only be described as a Bullingdon Club of handsome men who were ten years younger than him."
Read the rest of the original article at The Telegraph