Wall Street Gets Its First TV Show with 'Billions'
by Serena Elavia –  FOXBusiness – December 31, 2015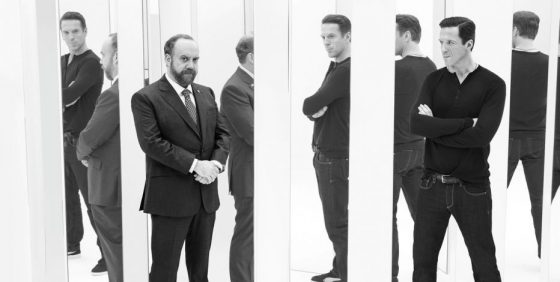 In an age where political shows like 'House of Cards' and 'Madame Secretary' dominate television, it seems that a Wall Street plot has been ignored by the small screen. On January 1, 2016, Showtime Networks (CBS) aired an early showing of 'Billions' starring 'Homeland's' Damian Lewis playing hedge fund manager Bobby "Axe" Axelrod and Oscar nominated superstar Paul Giamatti playing the U.S. Attorney for the Southern District of New York Chuck Rhoades.
Viewers can guarantee that the show will have plenty of insight into the financial world as the series is produced and written by Andrew Ross Sorkin, the leading financial reporter for The New York Times (NYT) and Brian Koppelman and David Levien, co-writers of 'Ocean's Thirteen.'
The series follows Rhoades' pursuit to take down Axelrod and his hedge fund Axe Capital for insider trading, while dealing with the reality that Rhoades' wife Wendy works for Axelrod.
Tom Nunan, the founder of Bull's Eye Entertainment and producer of the Oscar winning film 'Crash,' predicts that the show will do well after seeing the success of financial films like 'Wolf of Wall Street,' 'Margin Call' and 'Wall Street.'
Read the rest of the original article at FOXBusiness