Damian and Helen: Old Vic Theatre Ambassadors
by Matthew Hemley | The Stage | February 12, 2018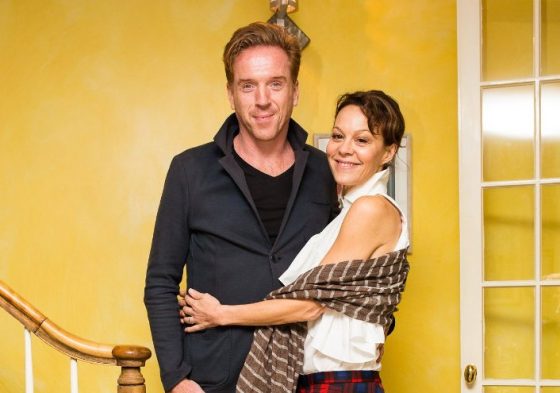 Judi Dench, Ralph Fiennes, Cate Blanchett and Eileen Atkins are among more than 100 actors, writers and TV personalities announced as ambassadors of the Old Vic as it prepares to mark its 200th anniversary.
They join Imelda Staunton, Ian McKellen, Maxine Peake, Damian Lewis, Derek Jacobi, Janie Dee and Simon Russell Beale as Bicentenary Ambassadors, who will be involved in a variety of initiatives to mark the theatre's anniversary. These include curating monologues, attending events around the anniversary in May and raising awareness of its education work.
Peake will curate a series of monologues called One Hand Tied Behind Us, to mark International Women's Day, while Helen McCrory will hold a workshop for aspiring actors. Bertie Carvel will run this year's London Marathon to raise money for the theatre.
The Old Vic, originally named the Royal Coburg, first opened its doors in 1818 and over the last two centuries has played host to opera, dance, cinema, music hall, classical dramas, variety, clowns, big spectacles and novelty acts. It was the original home of the English National Opera, the Sadler's Wells dance company and the National Theatre. It has also been a tavern, a college, a coffee house, a lecture hall and a meeting place. The theatre is unique. It stands alone, an independent charity producing groundbreaking work, with no public subsidy, and a social mission running through all it does on and off stage. The adventurous spirit that has permeated every chapter of its history remains as strong today, 200 years on, as it was in 1818.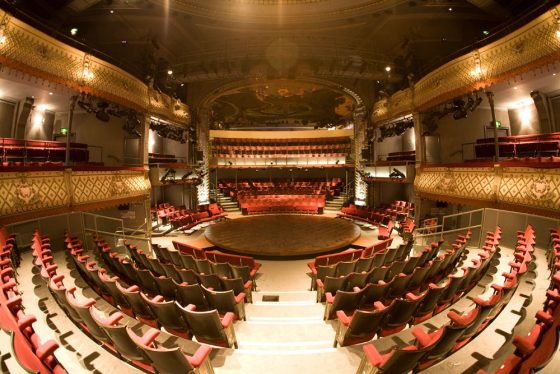 Ambassadors such as Judi Dench, Ralph Fiennes, Glenda Jackson, David Haig, Jane Horrocks, Tim Key, Joshua McGuire, Rhys Ifans, Daniel Radcliffe and Rufus Sewell will be sharing birthday messages to the theatre that will be released during the birthday week in May.
Artistic director Matthew Warchus said he was determined that the anniversary would not be about "eulogising a historic artefact".
"For me, it's essential to recognise that the illustrious history of this building is also characterised by mischief, populism, sometimes breath-taking boldness and risk. Above all, it's been a place full of youthful vitality and an urge to reinvent itself to stay relevant and always engaged with the world around it," he added.
Read the rest of the original article at The Stage
Secondary Source: Old Vic Theatre