Mixed Fortunes
by Jane Mulkerrins | Metro News | March 26, 2018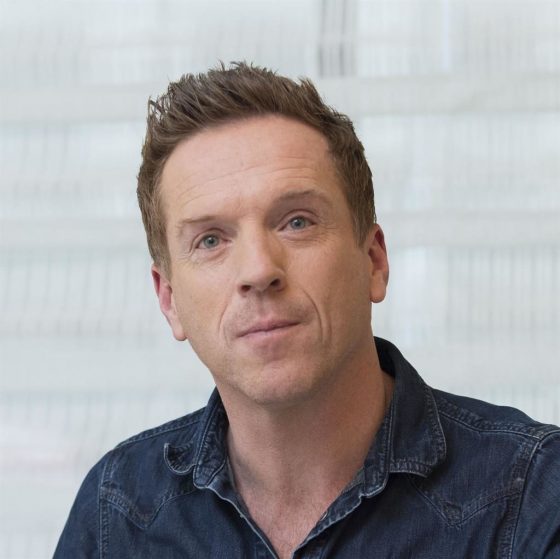 As an Eton-educated Londoner brought up in St John's Wood, Damian Lewis might not have been the most obvious choice to play US Marine Nicholas Brody when he was cast in Homeland seven years ago.
'It all started with Band Of Brothers,' he says, referring to the 2001 HBO series that gave him his first role on US TV as we meet in a hotel in New York. 'Captain Dale Dye was the guy who started up a company to train actors so they would be legitimate-looking soldiers on screen — he worked on Platoon and trained us for Band Of Brothers.
'He said once, "I don't know, there's something in that ginger s***'s eyes."' Lewis (pictured above) chuckles. 'So I think there is something in my ginger s***'s eyes that makes them want to cast me as a blue-collar American. And, of course, that's the attraction of coming here to work — I wasn't going to play endless Soames Forsytes forever.'
Indeed, although he had a solid CV — having been a member of the Royal Shakespeare Company and having starred in dramas such as The Forsyte Saga — playing Brody, the Marine-turned-potential-terrorist-turned-congressman, sent the 47-year-old's profile soaring. That was particularly true across the Pond, where many Americans refused to believe he was not one of their own.
And it led directly to his new role, that of corrupt hedge-fund manager Bobby Axelrod in Billions, the third season of which arrives on screens next week.
Axelrod is another enigma — a blue-collar billionaire, devoted husband and father hell-bent on avoiding arrest and destroying his nemesis, US Attorney Chuck Rhoades (Paul Giamatti).
'I am nothing like Bobby Axelrod, really, except there is a bit of me that is,' says Lewis, who is himself a family man — he has two children with his Peaky Blinders wife Helen McCrory. 'There's a little bit of me that was like Brody, a bit of me that's like Henry VIII [from BBC TV show Wolf Hall] and like Captain Winters in Brothers. There's a little piece of you that you identify in all of them.'
Over the past two seasons of Billions, audiences have watched uber-alpha male Bobby 'Axe' Axelrod, dabble in bribery, bullying, insider trading and more to achieve his own dubious ends.
'In the mythology of America, and within the mythology of this show, we have a sheriff and we have a cowboy, we have an FBI agent and a gangster,' says Lewis. 'Bobby is the cowboy and the gangster, and you kind of want him to get away with it. In spite of doing despicable things to people, he is likeable.'
But season two ended with the sheriff/FBI agent, Axelrod's bête noir Rhoades, outwitting him after a risky game of cat-and-mouse — albeit at personal cost. 'Both the lead characters are mired in their own duplicity,' says Lewis.
At a moment in which billionaires appear to have seized control of not only businesses but political spheres, Billions — in spite of its slightly soapy, campy drama — feels like something more than just entertainment.
Read the rest of the original article at Metro News
For more photos, please visit our Gallery