Billions Season 4 Trailer: From Nemeses to Partners in Crime
by Damianista | Fan Fun with Damian Lewis | January 21, 2019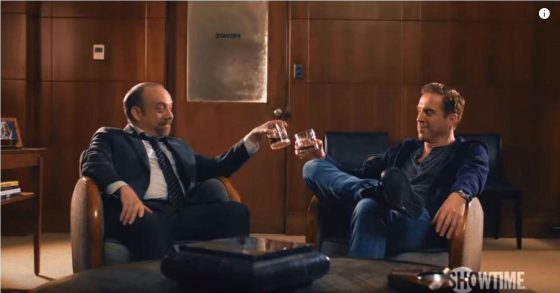 My earlier "What to Expect When We are Expecting Billions Season 4" post was based on my own thoughts and a few hints from the  "You gotta pick sides" teaser for the new season. The recently dropped official Season 4 trailer and the new "An American Oligarch" teaser, while answering a question or two I had, make me ask hundred more.
We all know they edit trailers so they do not give away much but a taste of what is coming. Still, I cannot help dive deep into the trailer, dissect it, try to put the pieces together and ultimately have fun! Speculation rocks until we have Billions back on TV on March 17 9:00PM ET/PT. So shall we?
Well, what a difference a year makes! The trailer finds Axe and Chuck sitting together in a room which I suspect is Chuck's new personal office from which he is planning his next move. Their exchange of words sets the tone for the new season.
"Here we are, friends. Of a sort. I need your assistance on this one."

"You want me to help put you in the state Attorney General's office."

"Yes, I do."

"There is something that I need in return."

"Name it."

"Taylor Mason. I want them in a fucking cell."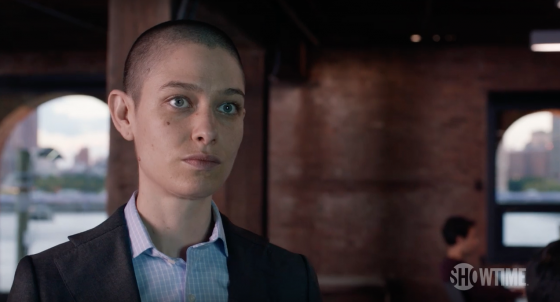 Both Axe and Chuck are out for revenge. They seem to be under pressure to deal with their new nemeses. We hear Chuck Sr. telling Chuck he needs to get on the offensive because everyone else seems to have lined up against him while Wags, who seems to be back to his bathrobe-wearing, nightclub-hopping days, reminding Axe he is an American oligarch and Taylor must pay.
Now that the palace coup is complete, what is next?
Read the rest of the original article at Fan Fun with Damian Lewis