You Never Walk Alone
by Damianista | damian-lewis.com | June 1, 2019
Well, Damian did not play "You'll Never Walk Alone" with his teeth for nothing, did he? 🙂
Liverpool scored two goals, one very early (minute 2, penalty shot by Mohamed Salah)  and the other very late (minute 87 by Divock Origi)  against Tottenham Hotspur and won its 6th Champions League title. Congratulations!
I do not know how it feels to be physically there when your favorite team wins the cup but our favorite guy does. I am green with envy and extremely happy for Damian, for myself, and all Liverpool fans out there. And thanks to fan photos on Instagram, we can share with you a glimpse of Damian at Wanda Metropolitano Stadium in Madrid Spain cheering for Liverpool. Enjoy!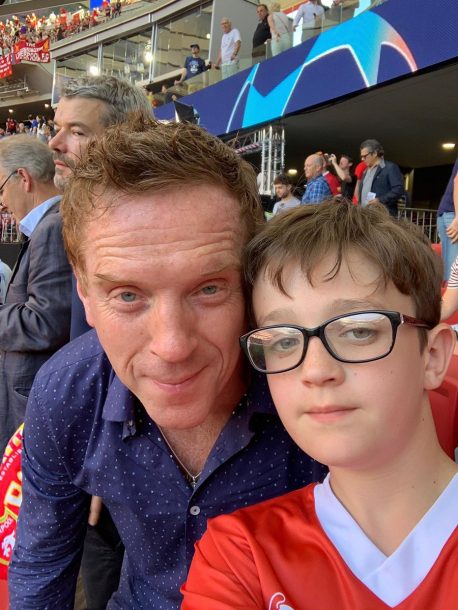 And Damian tweeted about his favorite moments of the big weekend, too!