'Bleeding Cool' Makes Their Picks
by Jeremy Konrad | Bleeding Cool | August 10, 2019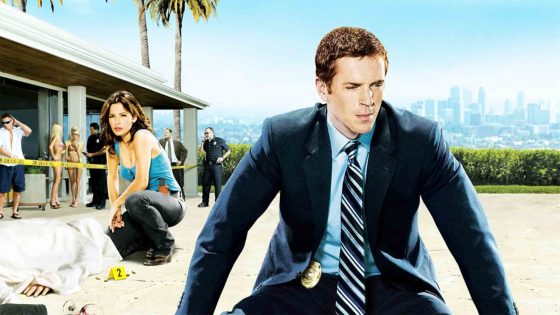 We here at Bleeding Cool love bringing you the latest news about comics, toys, movies, and of course, television. What you don't know is that behind the scenes battles rage and arguments galore are settled on a daily basis. What are these about? The important things, like which Doctor is THE Doctor. Which Michael Scott quote rules them all. Is Twin Peaks ruined forever after the Showtime season. You know, the BIG questions. So, we decided to bring you our answers. This week, we pick our favorite television detectives of all-time. Some of our writers made their choices, let's see if you agree with them.
Andy Wilson: Damian Lewis as Detective Charlie Crews — Life (NBC)
Life was what they took from him. Life is what he got back." Falsely convicted, Det. Charlie Crews (Damian Lewis) emerges from prison after 12 years and the recipient of a $50 million cash settlement and returns to his former job as an LAPD detective with a new zen attitude, an affinity for fresh fruit, and a secret side investigation to find out who set him up. Among those on his suspects list is the hero cop father of his new partner, who herself is kind of a mess, dealing with drug addiction and daddy issues. Life was an amazing show, cancelled too soon after only a season and a half– a victim of the 2007-08 Writers Strike. Crews was an amazing detective because of the quirks and new outlook he got while in prison. He was also single-mindedly focused in a way that was almost scary as he searched for… revenge? justice? We'll never exactly know. But he's the only cop who could ever get away with driving a Maserati Quattroporte riddled with bullet holes, or a custom Bentley Continental GT listening to a Buddhist tract on attachment to material possessions and say, "I am not attached to this car." He was so chill, so zen, so focused. The writing on this show was fantastic, and it's why Charlie Crews is the greatest tv detective.
Read the rest of the original article at Bleeding Cool