The Catalyst
by Dana Feldman | Forbes | June 1, 2020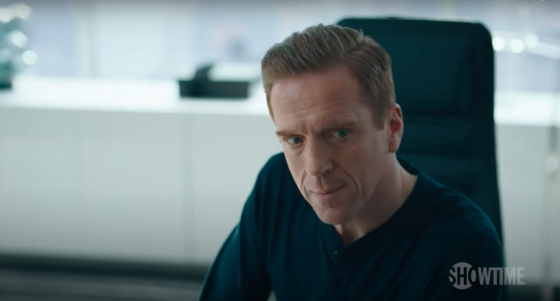 In the latest episode of Billions entitled "Contract" one life lesson is abundantly clear: Until you deal with your past, it will continue to haunt you.
Axe (Damian Lewis) is forced to deal with his painful childhood when he finds out his abusive father is once again in touch with his mother. He's curious when he doesn't see the luxury car he gave her in the driveway. She says she sold it but he doesn't buy it. He learns she gave it to his father because she felt sorry for him.
An enraged Axe warns his mother that if she ever speaks to his father again, he will find out and cut her off and she'll be left with nothing. And, in a show of who is boss now, he destroys the vehicle, leaving a pile of metal in front of his father's home. We learn more about Axe's broken childhood and how it was the catalyst for all he's accomplished.
Chuck (Paul Giamatti) must also deal with the sins of his father when Chuck Senior (Jeffrey DeMunn) is diagnosed with kidney failure and deemed ineligible (because of his age, liquor and cigar intake) for a transplant. Despite funding hospital wings, Senior cannot jump through this loophole and asks for his son's help. Will Chuck be able to save his father?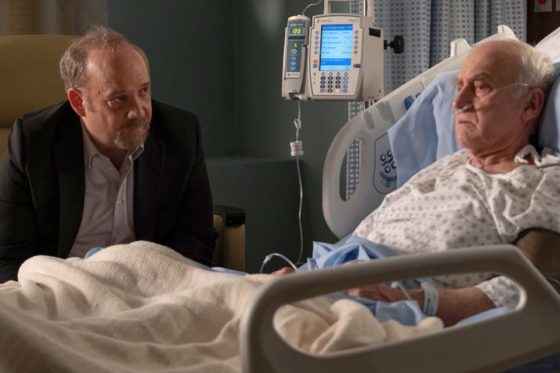 Both men have been forced to clean up the messes their fathers left behind but now it's time to deal with some of their recent misdeeds. Axe bailed on the dinner with Savion (Akili McDowell) and his mother, which might prompt an online takedown article. Axe knows if it's made to look like he used Savion as a prop (which he did) to get the opportunity zone deal, it'll cost him his bank. In addition, is he more like his father than he'd like to admit? This move certainly made him look like an opportunistic, self-serving user.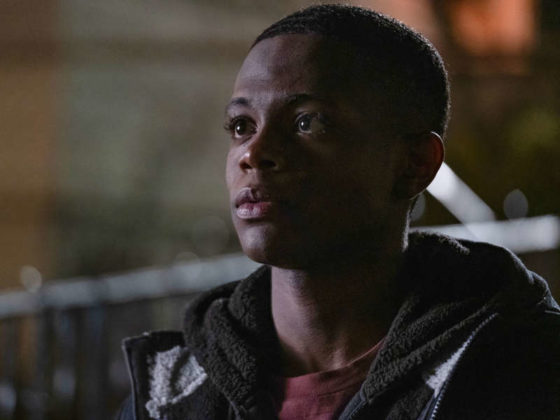 Axe pays Savion a visit in Yonkers in an effort to salvage things and explain the contract of local code, which is an understanding between men that they see things the same way. To Savion's credit, and though he takes the cash Axe offers, this street smart kid calls Axe out for flaking on the dinner after getting what he needed from him. "It's not the first time, it's a pattern and I recognize it from my own life," he says to Axe.
Axe would have to be heartless not to feel the sting of Savion's words. Regardless, Savion keeps code and the article on the dinner never runs. Axe buys the rundown house both grew up in and gets Savion and his mom a new one out of Yonkers. He leaves the young boy with a warning to never let his deadbeat father back into his life and tells him he's just a phone call away if Savion ever needs anything.
Always caught up in the exchanging of favors, Chuck efforts to have Axe's application for a bank charter stalled and denied by banking official Leah Calder (Wendie Malick). In business, she's usually a by-the-rules opponent but what Chuck does so brilliantly is spot when a person needs something and he doesn't shy away when the need is illegal. In this case, her son's former fiancée is refusing to return an engagement ring that is an extremely valuable family heirloom.
He knows just who to call: Jackie Connerty (Michael Raymond-James). There isn't a safe he can't crack but he also wants something in return, a favor for his brother Bryan (Toby Leonard Moore). He tells Chuck that Bryan has something he wants to tell him man to man, eye to eye.
Chuck agrees to visit his former protégé who now sits in prison. When he gets there, he tells the guards they can remove the handcuffs and he's swiftly punched in the face. He admits it was deserved, that fair is fair.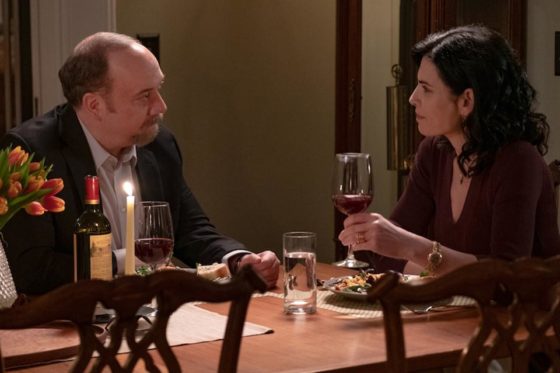 Rage may be the catalyst for much of this week's plot lines but there is also a lot of love in the air. Wendy (Maggie Siff) and Nico Tanner (Frank Grillo) have a first date of sorts, Chuck and Cat (Julianna Margulies) get interrupted on their first date but certainly make up for it on a second, and Kate Sacker (Condola Rashad) also finds an unlikely connection with Jackie.
That bruise Chuck is sporting leads to quite an interesting conversation with Cat, who assumes it's the result of his proclivity to masochism. She needs to know if penetrative sex also works for him. He shows her it does.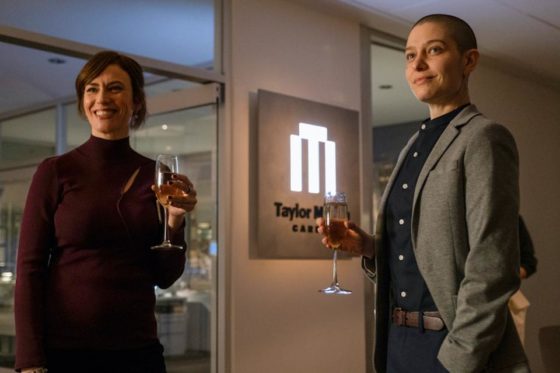 In addition to her budding romance with Nico, Wendy makes another new alliance when she and Taylor (Asia Kate Dillon) launch the Earth-positive impact fund Taylor Mason Carbon. The desire for profit remains but with this new venture, they'll work on money-making ways to help the planet with the expansion of renewable energy.
New hire Rian (Eva Victor) joins Mafee (Dan Soder) and Winston (Will Roland) in the new venture but their do-no-harm approach and focus on social and environmental good hits a temporary snag when Taylor loyalist Lauren (Jade Eshete) questions Wendy's true intentions. She warns Taylor not to give up too much power as Wendy's loyalty will always be with Axe. In the end, Wendy and Taylor shake on the deal and Lauren, though wary, is on board.
Suspicious when their bank charter application is stalled, Axe and Wags (David Costabile) find a way to destroy the competition.
Read the rest of the original article at Forbes