Band of Brothers
by Angela Underwood | Stacker via MSN | January 5, 2022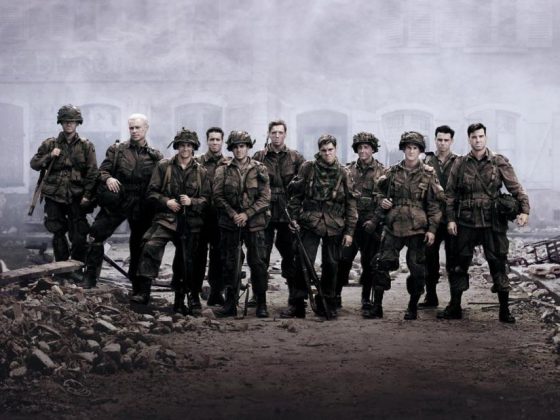 TV is a numbers game in more ways than one. Creating intricate sets, using new visual effects, and paying famous actors make television an expensive enterprise. Some of the biggest numbers in show budgets are on actors' paychecks: In the 1990s, well-known stars like Kelsey Grammer were getting $1.6 million for each episode while Jennifer Aniston and her five "Friends" raked in up to $1 million per episode. In the final season of HBO's "Game of Thrones," several of its stars made $500,000 per episode, revealing paying talent top dollar has not changed.
"Band of Brothers" was among the first big-budget shows not on major network television when it began its run on HBO in the late 1990s with an almost unheard of budget of $12 million per episode. Having Tom Hanks and Steven Spielberg attached to the project pushed HBO into funding it. The network has since spent even more on making shows like "The Pacific" and "Game of Thrones."
To find out the 25 most expensive TV series of all time, Stacker conducted independent research via news reports and entertainment outlets and ranked the shows by budget. Ties were not broken when shows shared the same budget. Read on to discover which shows cross the $10 million-per-episode budget threshold—and which takes the cake, with a budget of a whopping $21.7 million per episode.
#4 of 25: Band of Brothers
– Budget per episode: $12.5 million
– On air: 2001
– Network: HBO
The period costumes, European location, and star-studded cast did not come cheap for co-creators Steven Spielberg and Tom Hanks' "Band of Brothers." Performances by actors Damian Lewis, Donnie Wahlberg, David Schwimmer, and others were critically acclaimed for the D-Day realism of "Easy Company" 2nd Battalion of the 506th Regiment of the 101st Airborne Division. The 10-hour World War II show cost more than $125 million to produce.
Read the rest of the original article at MSN