Potential Release Date, Cast and Plot
by Harsha | Nilsen Report | February 16, 2022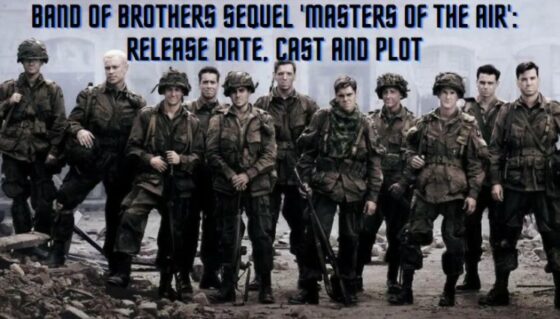 Are the rumours about Masters Of The Air (Band Of Brothers third sequel) true? Can we expect the third season any time soon? Well, come along, let's try and figure out what the scenario is like!
Masters Of The Air: When's it Releasing?
Rumours about Masters Of The Air have been in the air for several years now. However, the production team or the makers of the show haven't come up with any official announcements or updates as to when the show is going to hit the screens. It is for sure that it will premiere on Apple TV+. But when we do not know. The director asserted in an interview that the show has been in development for many years now. Due to one reason or another, it could not happen. Even as of now, no official affirmation has been provided. Considering how awesome the first two parts of the series were, the third sequel is much awaited! The makers have confirmed that there will be a renewal. So, it's for certain that Masters Of The Air is happening! Apple TV+ revealed that its filming and production began in March 2021 (with a production cost of around $200 million). If we were to anticipate the release date of Masters Of The Air, it would be either by the end of 2022 or later in 2023. Given the Covid situation, the postponement is inevitable.
Continue reading Band of Brothers Sequel 'Masters of the Air' Expectations