Remembering Helen
by Gingersnap | damian-lewis.com | May 20, 2022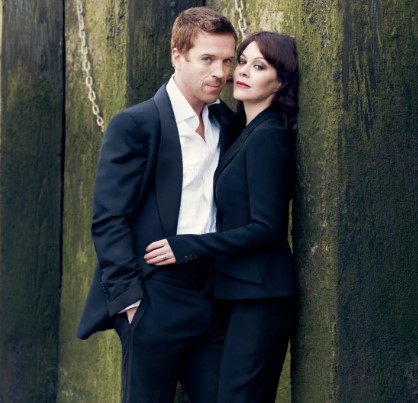 According to a tweet by theatre critic Dom Cavendish, Damian hosted a memorial service at St. Paul's Church, Covent Garden (aka The Actors' Church) in London on Friday, May 20, 2022, to celebrate Helen McCrory's life and her formidable personality. There was laughter, tears and a standing ovation in Helen's honor. Attendees included Helena Bonham Carter, Allie Esiri, Ralph Fiennes, Benedict Cumberbatch, Eddie Redmayne, Natascha McElhone, Bob Geldoff, Rory Kinnear, Mark Strong, Joe Cole, Finn Cole, Matthew Macfadyen and Keeley Hawesdeath. Mark Strong led the tributes as the actor who had worked with Helen more than almost any other actor, appearing in seven different films, shows and plays together. Damian and Helen's daughter Manon, 15, delivered a touching reading and son Gulliver, 14, played the guitar for guests at the ceremony.
You can see part of the event programme from Mr. Cavendish's tweet below.  Bob Dylan's To Be Alone with You was featured and a film titled In Her Own Words played. One cannot help remember that Helen chose To Be Alone with You as one of her favorite tunes during a recent segment of Desert Island Discs and she added that she had a blank check from Damian to run away with Bob Dylan. A close friend who attended the memorial service said, "It was just the most beautiful memorial. It was very touching. Speechless."
View images of memorial service attendees in our Gallery here.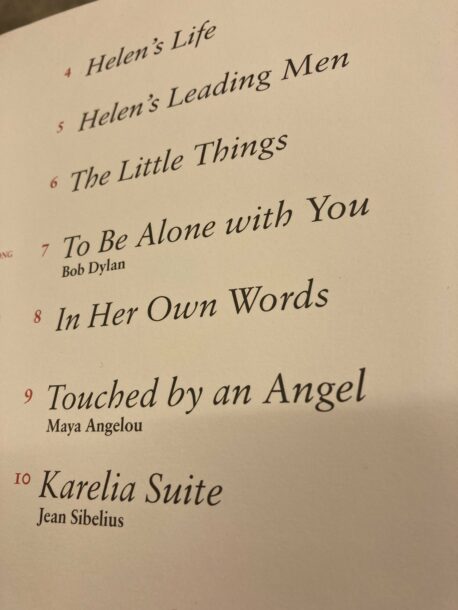 The hour-long service opened with Beethoven's Ode to Joy and was followed by a prayer and the hymn Guide me, O thou Great Redeemer. Readings included one about her 'leading men', while another was a recital of Maya Angelou's poem, Touched by an Angel.
A family guest shared, "It was absolutely wonderful, and Damian was fantastic in organizing it despite his grief. Gully played the guitar and Manon read and all the other actors who acted with her, and of course the director of her first play in the National, was here."
We can't be sure the tweet below is in relation to the same event, but perhaps attendees gathered after the ceremony for dining and celebration:
Out with friends in West End and a steady flow of Britain's brightest and best actors walked past our table to much excitement – Matthew Macfadyen, Keeley Hawes, Damian Lewis, Mark Strong, John Simm, Paul Ready. Well I never!

— Shelagh Fogarty (@ShelaghFogarty) May 20, 2022
Partial Source: Daily Mail
Secondary Source: The Sun US