Where Neighbours Always Help Each Other Out
by Nicole Karageorgi | My London | February 1, 2023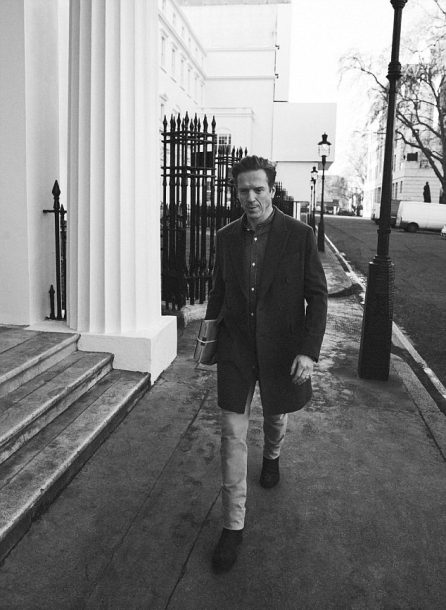 Tufnell Park is a quiet 'village' but has a lot to offer – you might even spot a famous face. North London has its fair share of celebrities who call areas like Hampstead, Chalk Farm, and Highgate home. But, lying between Holloway, and busy Kentish Town is a quiet 'village' that's loved by celebrities and has its very own stop on the Northern line.
Tufnell Park has been described by those who work and live there as a 'wonderful place' with an 'amazing sense of community'. The neighbourhood straddles the London Boroughs of Islington and Camden. It was historically used for dairy farming, and acted as an important base for distributing dairy around Central London.
The manor of Barnsbury, which is said to have stood where the Odeon Cinema is today, was inherited by William Tufnell in 1753, which is how Tufnell Park got its name. The estate later passed to other brothers, before it was eventually inherited by Henry Tufnell. Henry sponsored the development of housing in the area in 1845.
Today, the neighbourhood is a quiet village where 'everyone knows everyone' and residents love to help each other out. If you pass through, you might come across a few celebrities. The likes of actor Damian Lewis, TV presenter, Jon Snow, and Madness singer, Suggs are said to live there.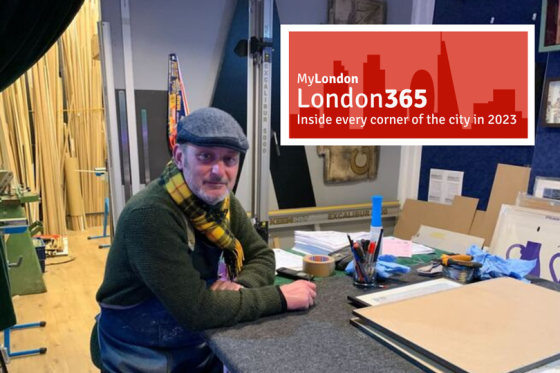 Lee Thomas is a picture framer to the celebs
Hackney-born Lee Thomas has lived in Tufnell Park for 11 years, moving to the area after living in Ireland for 20 years to be closer to his sister. He is a picture framer to the celebs, owning and running 90 Degrees Picture Framing on the main high street. The 52-year-old said the community is 'really tight'.
He told MyLondon: "Everyone knows each other, it's more like a village than being in the middle of London, which is very unique because we're two minutes from the West End. We're very blessed, we've got the Heath, Lido, and a really good neighbourhood.
"We've got everything, we don't need anything really. You've got everything down Kentish Town, in Archway, and Holloway, so literally surrounded by amenities. And you can get on a bus, 10 minutes and you're in the West End. It's a wonderful place, full of good people, it really is. And they look after each other."
Lee has been a picture framer for 34 years, but his Tufnell Park shop is his first. "I deal with all the celebrities," he said. "I've had Charles Dance, Matt Smith, Lily James, Suggs, Michael Kiwanuka, David Morrissey, Heida Reed, Ore Oduba." The 52-year-old has pictures on the wall in his shop with all of them.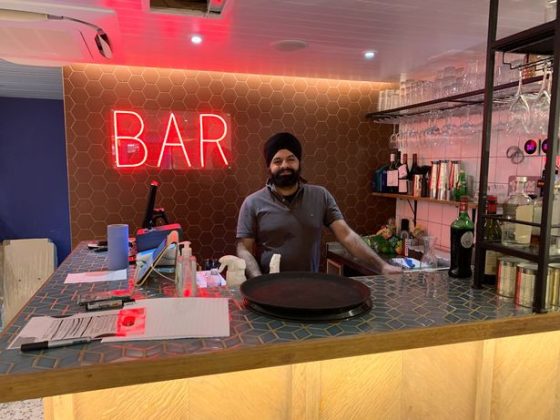 Davinder Singh owns East West pizzeria, which offers a fusion of Indian toppings
Davinder Singh is also a resident and business owner in Tufnell Park. He owns East West pizzeria, which serves a fusion of Indian toppings on Italian pizzas. He moved into the area from Reading nine years ago and says 'it's changed a lot' but the customers are loyal.
"Tufnell Park is a fantastic community, mostly made up of young professionals. But it's been changing over the years. The sense of community is amazing. We have some of the best customers, and regulars who keep coming back," Davinder said.
"We're pretty close to Central London, so if you need to get anything, you can get on the Northern line, it's got very good transport links." The restaurant owner says one reason his family was attracted to the neighbourhood was for the amenities it has to offer.
"Tufnell Park Playing Fields are amazing for young kids, which is really beneficial. The schools are great, the community is great, we've got artisan shops, like butchers and fishmongers," he added. East West is local to the former Labour Leader, Ed Miliband, who has visited the restaurant and lives in Tufnell Park.
Actor and star of Sex Education, Asa Butterfield, visited for the birthday party of one of Davinder's regulars, East West's manager said. When heading out for the night in the neighbourhood, many residents frequent Aces and Eights Saloon Bar, an independent bar and venue which offers late nights, DJs, pizza, and local beers.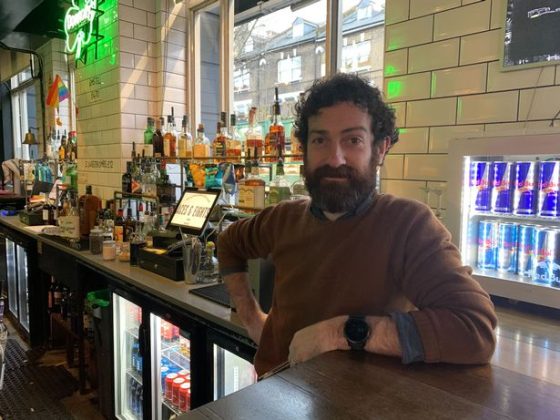 Many celebs have visited Aces and Eights Saloon Bar where Tim Farrell is General Manager
Tim Farrell has been the general manager there for 10 years. He says the bar is a 'destination venue' where people stay for a whole evening rather than 'bar-hopping'. Tim added: "The area has changed in my time here. If you look down the road, there were a lot of vacant shops.
"But now we have organic butchers, a bakers, a nice local community. There's attraction here for a café culture, grocers, and that stuff, as the area has progressed. A lot of our regulars live locally and have been regulars for 5-6 years."
Celebrity sightings at Ace and Eights are plentiful. "Damian Lewis planned to do a gig downstairs a few years ago. Noel Fielding has been in quite a few times. Idris Elba a few years ago too." Singer Ellie Goulding was pictured leaving the bar after watching musician, Max Runham, perform in 2013.
Taking a walk down Tufnell Park's High Street and you'll see the independent grocers, cafes, and shops that Tim described. One is a cake shop, called Paddy Cakes. It's run by husband and wife duo Patrick and Chrystal Onyido. They started their business making and decorating occasion cakes in South London, before launching their first shop just a year ago. "It's a little quieter here than Kentish Town," Chrystal said.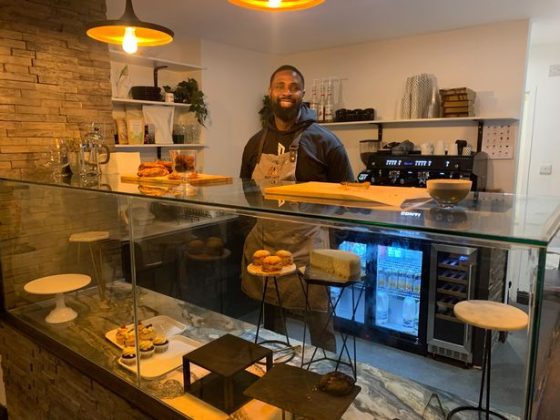 Patrick Onyido owns Paddy Cakes with wife Chrystal
"But it's very village-like. The community here is really good, it's quiet but still busy. There is something independent on this road to fit every need. The transport is fairly quick around here too, it seems like a main junction for people to come through."
Like Lee, Davinder, and Tim, Chrystal has also come across one or two celebrities in her time. "I saw Charles Dance from Game of Thrones. Everyone is super quiet, you just talk to them like anyone else, but everyone is pretty nice."
Like many businesses across London and the rest of the UK, the cost of living crisis is a worry for these business owners in Tufnell Park. Speaking about how the area has changed, Lee said: "We lost a lot of shops because of rent rises, which sort of slowed things down a bit.
"But we're getting new shops now which will hopefully bring it up again. A year ago I could have been closing if things didn't pick up. I was on the brink, it only takes me to have a couple of bad months," he added. Other businesses, like independent bar, Aces and Eights, are still recovering from the Covid-19 pandemic.
Read the rest of the original article at My London