Hackney Here We Come!
by Gingersnap | damian-lewis.com | February 1, 2023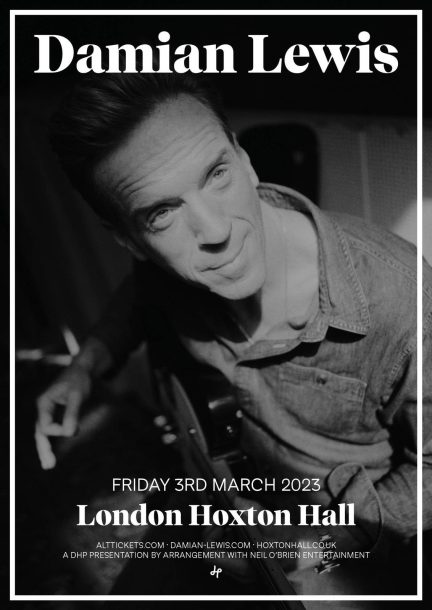 After selling out his first two London shows, and with a debut album coming out June of this year, Damian Lewis returns to the stage for a show at Hoxton Hall on Friday, March 3, 2023 at 7:30 p.m. Tickets go on sale here at 10:00 a.m. BST on Friday, February 3, 2023. Hoxton Hall is a performance arts theatre and community centre in the Hoxton area of Shoreditch in the London Borough of Hackney.
Source: Hoxton Hall
Secondary Source: DHP Family