An Englishman in New York
by Damianista | damian-lewis.com | February 22, 2023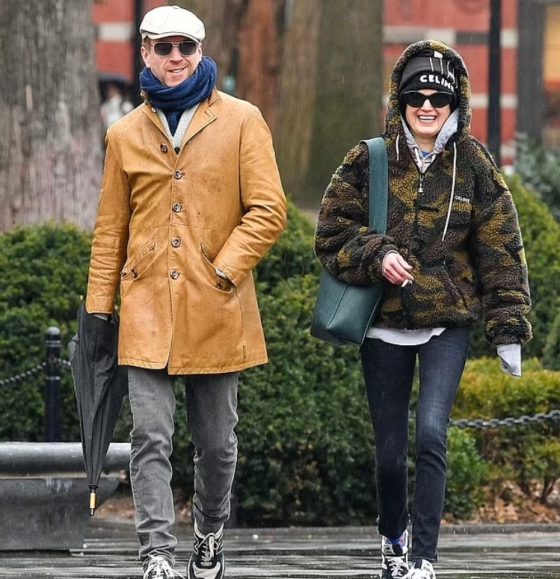 Damian and Alison took a rainy stroll in Washington Square Park in New York City on February 22, 2023.  We are thrilled to see Damian back in the Big Apple and can't help wonder if this trip is all about spending time with Alison or whether Damian has business while in town. Remember, he was spotted filming on the set of Billions in London back in November and our fingers are crossed for him to appear in Season 7 more than once! In addition, Damian's new mini-series A Spy Among Friends is coming to MGM+ on March 12 in the US so he could be in town to promote the series. And of course, he could also be in town to promote his upcoming solo album due out later this June. And we think they went ice skating! View more photos in our Gallery here.
But seeing Damian carry an umbrella, the first thing that comes to mind is…
NEVER JUDGE A MAN BY HIS UMBRELLA 🙂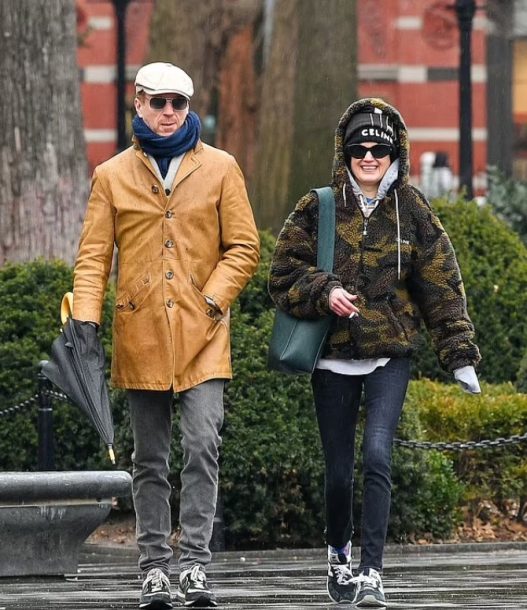 We hope Damian and Alison have tons of fun in New York City.
Source: Mail Online