Billion Dollar Show
by Gingersnap | damian-lewis.com | July 19, 2023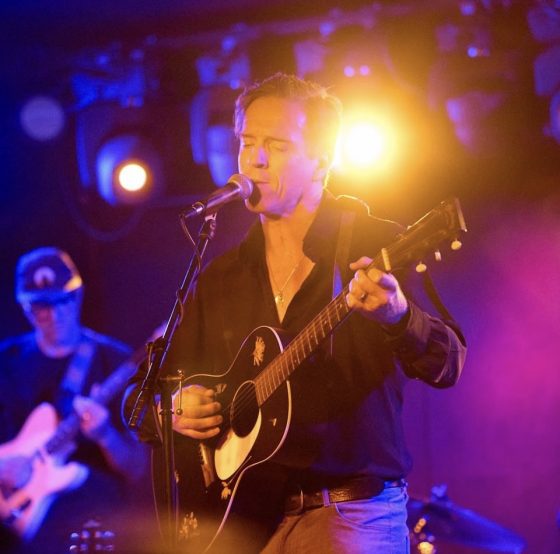 Photo Cred: Damian Lewis
Just on the heels of playing Union Chapel on July 11 in London, Damian hopped across the pond to play a music gig at Mercury Lounge in New York City on Wednesday, July 19, 2023. Damian's girlfriend Alison Mosshart was in attendance, as well as some familiar faces from the Showtime television series Billions – including Kelly AuCoin (Dollar Bill Stearn), Asia Kate Dillon (Taylor Mason) and Sarah Stiles (Bonnie Barella). View more photos from the event in our Gallery here.
His short-order band for the New York gig was organized through an introduction by friend and musician Jason Isbell to Grammy nominated musician, producer and songwriter Peter Levin because Damian's London-based band had either scheduling conflicts or visa delays.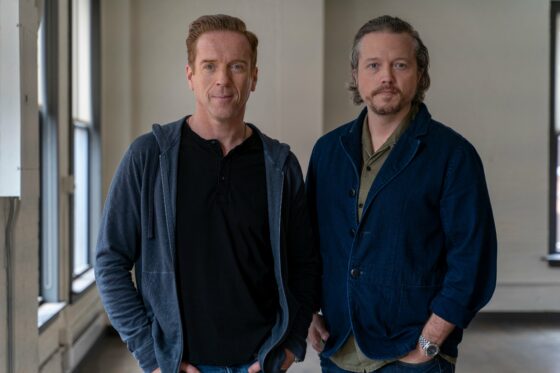 Damian with Jason Isbell on the set of Billions

The set list included songs Down on the Bowery, Zaragoza, Hole in My Roof, My Little one, Soho Tango, Harvest Moon, Never Judge a Man By His Umbrella, Werewolves of London, Wanna Grow Old in Paris, Fate (new song), Makin' Plans, Why? and She Comes, with an encore of She Make Me Change (new song) and After Midnight.
Damian has now played his first official gig in the US! Let's hope there's more US dates to come 🙂 Below are 1:00 minute clips of 10 songs so scroll through and enjoy!
Damian's album Mission Creep can be ordered from several outlets here and he just announced new September/October UK Tour dates here. Don't miss out, get your tickets now!
'Mission Creep' Album – Damian Lewis Music Store (UK) here
'Mission Creep' Album – Damian Lewis Music Store (US) here
'Mission Creep' Album – Several music services here or Target
'Down on the Bowery' – Apple Music, iTunes, Spotify, YouTube, Amazon and more here
'Zaragoza' – Pandora, Tidal, Spotify, YouTube, Amazon and more here
'Makin' Plans' – Napster, Pandora, Tidal, Spotify, iTunes, Amazon and more here
'She Comes' – Spotify, YouTube, Apple Music and iTunes here