2020 Sundance Film Festival
by Gingersnap | damian-lewis.com | December 4, 2019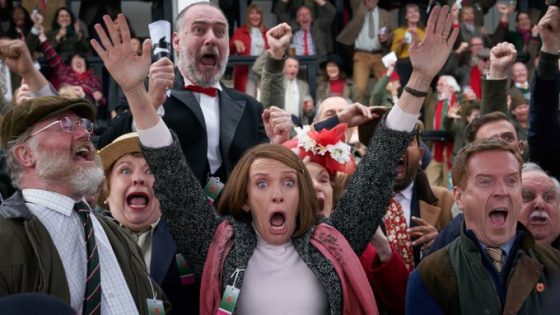 The nonprofit Sundance Institute announced the showcase of new independent feature films selected across all categories for the 2020 Sundance Film Festival. A total of 118 feature films in all!
Of the showcase of premieres, Dream Horse starring Damian Lewis and Toni Collette, is among some of the most highly anticipated narrative films of the coming year and will receive it's world premiere at the festival. The film has already been purchased by Bleecker Street, according to Indiewire.
The festival hosts screenings in Park City, Salt Lake City and at Sundance Mountain Resort, from January 23–February 2, 2020. The Sundance Film Festival is Sundance Institute's flagship public program, widely regarded as the largest American independent film festival and attended by more than 120,000 people and 1,300 accredited press, and powered by more than 2,000 volunteers last year.
Here are the dates you can see the premiere of Dream Horse at the festival:
Continue reading Dream Horse Set for Sundance World Premiere – Dec 4, 2019